CIA Waterboarding: Director John Brennan Says Will Resign If Asked To Authorize Interrogation Technique By Next President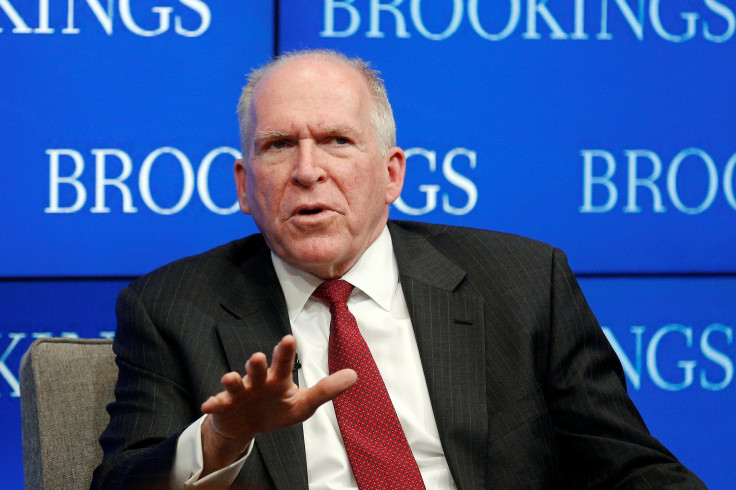 In an apparent reference to comments made by presumptive Republican presidential nominee Donald Trump, CIA Director John Brennan said Wednesday that he would resign if asked to authorize the use of brutal interrogation techniques like waterboarding. Brennan, who has been the agency's director since 2013, made the comments during an event at the Brookings Institution in Washington, D.C.
"I can say that as long as I'm director of CIA, irrespective of what the president says, I'm not going to be the director of CIA that gives that order. They'll have to find another director," Brennan said, reiterating his stated opposition to the technique.
Waterboarding, which is now widely recognized as torture, involves pouring water over a person's face in a way that the water runs into the upturned mouth and nose. This process, which simulates drowning, was notoriously used by the CIA under the former president George W. Bush's administration.
"In this procedure, the individual is bound securely to an inclined bench, which is approximately four feet by seven feet. The individual's feet are generally elevated. A cloth is placed over the forehead and eyes. Water is then applied to the cloth in a controlled manner. As this is done the cloth is lowered until it covers both the nose and the mouth. Once the cloth is saturated and completely covers the mouth and nose, air flow is slightly restricted for 20 to 40 seconds ... this causes an increase in carbon dioxide level in the individual's blood," Jay Bybee, who served as the assistant attorney general for the Office of Legal Council in the Bush administration, wrote in a memo declassified in 2009.
The U.S. government has officially acknowledged that it waterboarded three people in the aftermath of 9/11 attacks. President Barack Obama banned the practice days after taking office in 2009, overturning a Bush-era policy that stated that waterboarding did not amount to torture.
Although he did not mention Trump by name, Brennan's remarks are being seen as a response to the presumptive GOP nominee's comments in which he said that under his presidency, he would permit "a lot more" than just waterboarding to extract information from potential terrorists.
"Waterboarding would be fine. If they can expand the laws, I would do a lot more than waterboarding," Trump said in March, adding that authorities "should be able to do whatever they have to do" to produce useful leads and thwart future attacks.
However, according to a Senate Intelligence Committee report released in 2014, such "enhanced interrogation techniques" were largely ineffective and they failed to elicit any actionable intelligence.
© Copyright IBTimes 2023. All rights reserved.