Cisco Shares Jump After Beating Earnings Predictions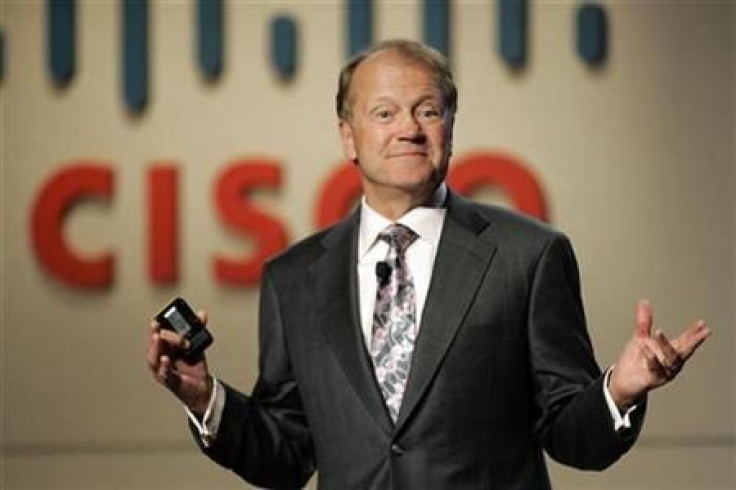 Shares of Cisco Systems (Nasdaq: CSCO), the top provider of Internet equipment, rose as much as 8 percent after the company reported more robust first-quarter results than predicted.
By the clpseshares of the San Jose, Calif., company rose 81 cents to $17.66, or 5 percent, after surging as high as $18.25. The favorable move began after the results were reported after Tuesday's close.
The Cisco news helped send shares of Dell (Nasdaq: DELL), the No. 3 PC vendor, and Hewlett-Packard Co. (NYSE: HPQ), the biggest computer vendor and No. 2 in PCs, up as well. Dell is scheduled to report results Thursday and HP next week.
A technology bellwether, the higher-than-expected revenue for Cisco belied fears of an industry slowdown, especially in Europe. But Cisco managed to report revenue that rose 6 percent to $11.9 billion, with net income of $2.1 billion, or 39 cents a share. CEO John Chambers said the good performance would continue.
Although Cisco also forecast modest gains in the current quarter, analysts were generally pleased. Shaq Wu, of Sterne Agee, said he was "impressed" because of disappointments with results from Apple (Nasdaq: AAPL), Google (Nasdaq: INTC) and Intel Corp. (Nasdaq: INTC) – all industry leaders.
Wu kept his "buy" rating on Cisco, with a price target of $23.
At Jefferies, analyst George Notter wasn't so enthusiastic, keeping a "hold" on Cisco with a price target of only $18. He worried that in routers, the company is losing share to cheaper suppliers such as Alcatel-Lucent (Nasdaq: ALA) and Juniper Networks Inc. (Nasdaq: JNPR), so is inclined to avoid the shares.
© Copyright IBTimes 2023. All rights reserved.