Climate Change Projections Can Be Used To List A Species As Threatened, US Court Rules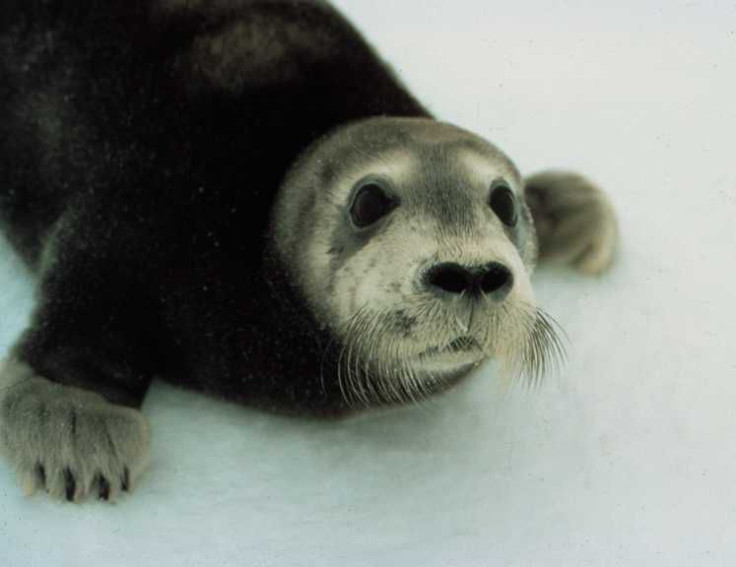 In a landmark ruling Monday, a U.S. appeals court said that the National Marine Fisheries Service (NMFS) — a federal agency — had acted reasonably when it proposed to list certain populations of bearded seals in Alaska as "threatened" under the Endangered Species Act. The decision, which reverses a 2014 ruling by a lower court, could pave the way for other species being accorded protections based on their vulnerability to projected changes in climate.
"This is a huge victory for bearded seals and shows the vital importance of the Endangered Species Act in protecting species threatened by climate change," Kristen Monsell, attorney for the Center for Biological Diversity — which had, in 2008, filed a petition to list the species as threatened, said in a statement. "This decision will give bearded seals a fighting chance while we work to reduce the greenhouse gas emissions melting their sea-ice habitat and keep dirty fossil fuels in the ground."
The Pacific bearded seal is one of the two subspecies of bearded seals. Although it is currently listed as "Least Concern" by the International Union for Conservation of Nature, the Center for Biological Diversity and the NMFS estimate — based on data from the Intergovernmental Panel on Climate Change — that the seals' winter sea-ice habitat in the Bering and Okhotsk seas off Alaska and Russia would decline by at least 40 percent by 2050, and that the subspecies would be endangered by 2095.
However, in 2014, a federal judge in Alaska, responding to a lawsuit filed by the state of Alaska, several oil and gas companies and native Alaskans, said that listing the seals as threatened was "arbitrary and capricious."
The three-judge panel at the U.S. Ninth Circuit Court disagreed, ruling Monday that the NMFS decision was "not arbitrary or capricious, and its listing was supported by substantial evidence."
"Specifically, the panel held that the NMFS did not act arbitrarily or capriciously in concluding that the effects of global climate change on sea ice would endanger the Beringia distinct population segment in the foreseeable future," the court said. "The panel further held that the administrative record demonstrated that NMFS provided a reasonable and evidence-based justification for its mid-century and end-of-century sea ice projections."
In addition to ensuring that steps are taken to protect the seals' habitats from climate change-caused damage, the ruling also sets an important precedent — one that may allow other species at risk, including polar bears, to be accorded the same protection.
"The Service need not wait until a species' habitat is destroyed to determine that habitat loss may facilitate extinction," the court said in its ruling. "The fact that climate projections for 2050 through 2100 may be volatile does not deprive those projections of value in the rulemaking process."
© Copyright IBTimes 2023. All rights reserved.