CNN's Carnival Cruise Coverage Did Nothing For Jeff Zucker's Sinking Ship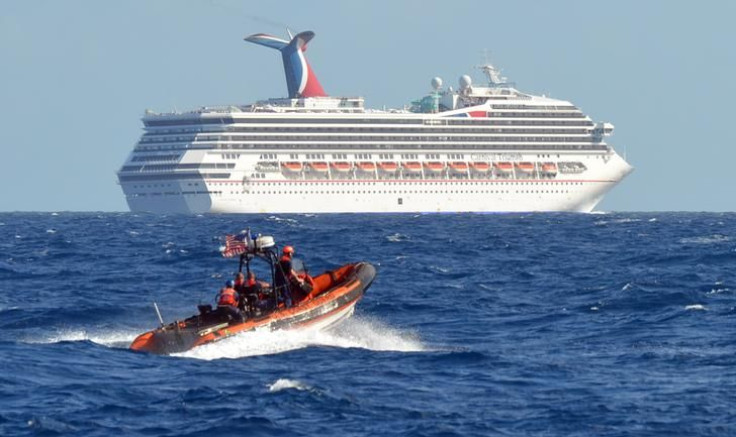 If this week's stranded-cruise-ship fiasco is any indication, Jeff Zucker's plan to resuscitate CNN may already be adrift.
The cable network spent much of the day on Thursday providing continuous coverage of the incapacitated Carnival Cruise Line ship Triumph. After four days stranded at sea -- during which abysmal sanitation conditions were reported -- the vessel was finally towed to a port in Mobile, Ala., along with its 3,143 passengers and 1,086 crew.
Throughout the ordeal, CNN's helicopter circled the ship constantly as another CNN reporter reported from a nearby boat, and still two more reported on land. One reporter, Martin Savidge, likened conditions on Triumph to the aftermath of Hurricane Katrina, to which the passenger he was interviewing responded, "We're on a freaking cruise ship, and we're just out having a good time."
In all, the coverage overkill attracted much criticism and derision on social media and late-night television. On "The Daily Show" Thursday, Jon Stewart quipped that CNN is "treating a stalled cruise ship like it's the Shackleton expedition."
The criticism continued Friday on Twitter, where few users seemed to think the stranded ship warranted the nonstop coverage or overdramatic characterizations:
Granted, cable news channels are criticized for coverage overkill all the time, but this week's train wreck of a stranded ship was a most unfortunately timed media fail for Jeff Zucker. The incoming CNN Worldwide president has been working overtime to resuscitate the struggling network. He's brought in new talent, shuffled around existing personalities and trimmed some of the dead weight -- all in an effort to fulfill his stated mission of broadening "the definition of what news is."
To be fair, it was a slow news week -- what with the asteroid missing and all. But if Zucker's broadened definition of news includes more of what we saw this week, CNN's much-anticipated return to form may not be as triumphant as the TV-news faithful were hoping.
© Copyright IBTimes 2023. All rights reserved.