College Admissions Scandal Update: Lori Loughlin's Recommended Sentence For Pleading Guilty, Testifying
"Fuller House" star Lori Loughlin has had to deal with quite a few difficult situations this year. At this time, she and her husband Mossimo Giannulli have been charged with mail and wire fraud, honest services mail and wire fraud, and conspiracy to commit federal programs bribery in relation to the ongoing college admissions scandal.
Loughlin and Giannulli have each been accused of paying Rick Singer $500,000 so that their daughters could attend the University of Southern California (USC). Both have pleaded not guilty, but prosecutors have claimed that they are in possession of a potentially-incriminating invoice that Giannulli forwarded to his accountant.
Now, a source has revealed that the actress could decide to change her plea.
According to Us Weekly, the insider stated that "a recommendation of 10 years in prison would be made to the judge" if Loughlin were to decide to plead guilty prior to her January pretrial hearing. However, the actress would also have to testify against her husband, which is something she has refused to do up to this point.
READ: College Admissions Scandal Update: Lori Loughlin Denied Ability To Obtain Unique Financial Benefit
Olivia Jade and Isabella Rose, Loughlin and Giannulli's daughters, have also been affected by the admissions scam. Recently, it was reported that they could each be charged as defendants as a way of increasing pressure on their parents. Additionally, it has been said that Olivia Jade could face "catastrophic" consequences down the road.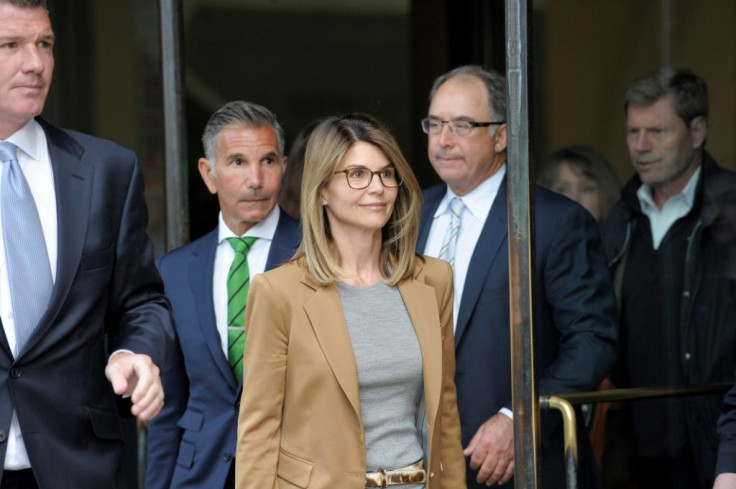 © Copyright IBTimes 2023. All rights reserved.