College Admissions Scandal Update: Potentially 'Catastrophic' Consequences For Olivia Jade Following Lori Loughlin's Charges
"Fuller House" actress Lori Loughlin and her husband Mossimo Giannulli have been hit with multiple charges regarding the ongoing college admissions scandal, but their daughter Olivia Jade may also face consequences surrounding the scam.
After being accused of paying Rick Singer $500,000 so that their daughters could attend the University of Southern California (USC), the couple was charged with mail and wire fraud, honest services mail and wire fraud, and conspiracy to commit federal programs bribery.
Now, an expert has weighed in on how her reaction to her parents' involvement in the scandal could affect the 20-year-old's career.
In an interview with In Touch Weekly, reputation and brand management expert Eric Schiffer stated that Olivia's decision to be "defiant" about remaining off the radar "is like the Black Death." He then said that he believes that decision will "have catastrophic effects on her earning potential in the future."
Continuing, Schiffer added, "It's an urgent warning to anyone that's certainly an influencer, that your moves can create haunting effects. I think her career is facing and will continue to face very difficult and a deadly set of revenue opportunities."
READ: College Admissions Scandal Update: USC Didn't Deny Rick Singer's Request, But This School Did
Additionally, a source recently revealed to Us Weekly that Loughlin herself is also concerned about the ramifications her actions may have on her daughters.
"She knows she has caused so much damage to her daughters' lives and reputations and knows a trial would only make it worse," the insider said.
Previously, it was reported that Loughin and Giannulli's daughters could also potentially be charged as defendants in the ongoing investigation and that Loughlin was "angry" about her newest bribery charge. Prosecutors have also stated that they are in possession of an invoice that Giannulli sent to his account that stated he had to "work the system" so that Olivia Jade could attend the university.
At this time, both Loughlin and Giannulli have pleaded not guilty to all charges.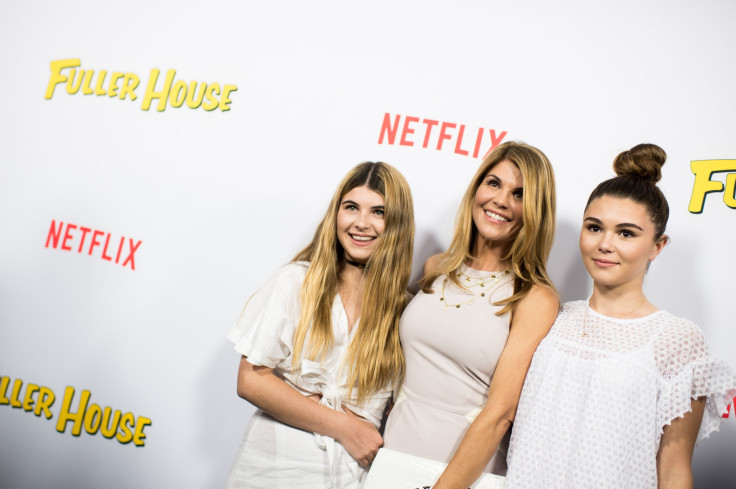 © Copyright IBTimes 2022. All rights reserved.
FOLLOW MORE IBT NEWS ON THE BELOW CHANNELS