College Athletes Finally Getting Paid? California Signs New Law Allows Athletes To Profit From Their Name And Likeness
A new law passed in California will allow college athletes to be profit from their name and likeness, challenging long-standing NCAA practices.
The new law, also known as SB 206 or the "Fair Pay to Play Act," was passed and signed into law Monday morning by Gov. Gavin Newsom. Under the new law, collegiate athletes will be allowed to profit from the use of their name, likeness, and image, sign licensing deals and hire a state-licensed agent to represent them in deals.
Newsom held the formal signing on LeBron James' Uninterrupted and HBO show, "The Shop." The law is expected to go into effect in 2023.
"This is the beginning of a national movement, one that transcends geographic and partisan lines," Newsom said on "The Shop."
Newsom and James also shared the clip of the signing on their personal Twitter accounts.
The NCAA quickly followed up the signing with a statement against the new law.
"As a membership organization, the NCAA agrees changes are needed to continue to support student-athletes, but improvement needs to happen on a national level through the NCAA's rules-making process," the NCAA said in a statement via CNN. "Unfortunately, this new law already is creating confusion for current and future student-athletes, coaches, administrators and campuses, and not just in California. We will consider next steps in California while our members move forward with ongoing efforts to make adjustments to NCAA name, image and likeness rules that are both realistic in modern society and tied to higher education."
The NCAA's current rules do not allow college athletes to receive payment from "outside sources" that are based on their collegiate career. It had previously sent letters to California lawmakers asking them to delay signing the bill until an NCAA-approved group completes its examination of current rules and how they can be updated.
Court challenges are expected in the near future for California's new law.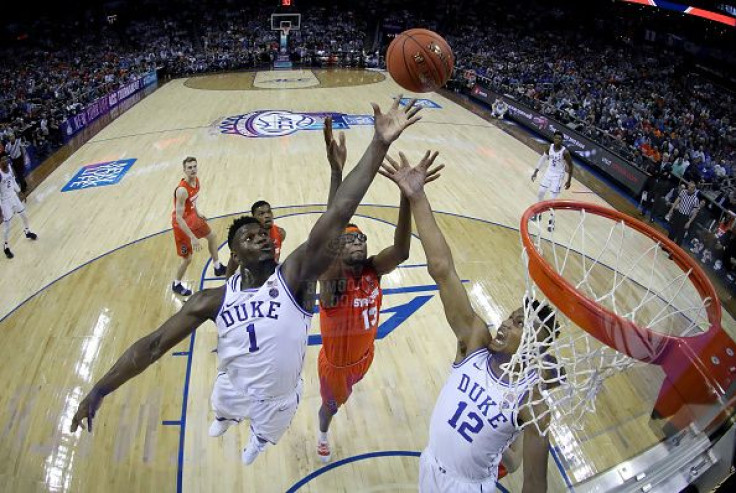 © Copyright IBTimes 2023. All rights reserved.