Colorado Springs Fire: 2 Bodies Found, Nearly 10 Unaccounted For In Waldo Canyon Wildfire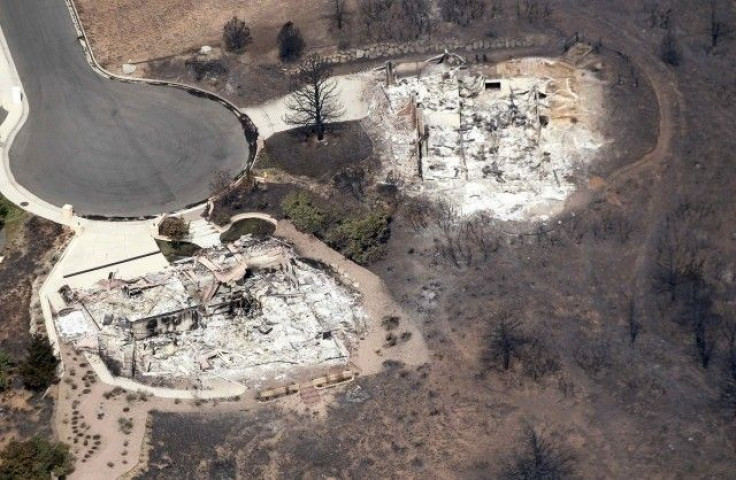 Two bodies were recovered this week among charred rubble left behind by the Waldo Canyon fire burning in Colorado Springs. Less than 10 people are unaccounted for, officials said.
Firefighters searching for bodies in the reported 346 homes destroyed found the remains of a couple believed to be in their 70s, according to the Denver Post.
Officials are still conducting their damage assessment but have revealed that in addition to hundreds of homes destroyed, the Waldo fire damaged another 24 structures also.
Police Chief Pete Carey told the Associated Press that fewer than 10 people were unaccounted for.
More than 1,200 firefighters continued to make progress against the aggressive fire that recently got out of control and forced tens of thousands to evacuate. The fire is now 25 percent contained and has swallowed up more than 17,000 acres of land.
The cause of the fire is still unknown at this time, but the FBI is working with state and local law enforcement to determine what triggered the blaze around noon on June 23.
Evacuees were allowed to return late yesterday afternoon to a portion of the evacuation area in west Colorado Springs, an incident report stated.
Some 23,000 people still remain evacuated.
© Copyright IBTimes 2023. All rights reserved.