Colts Head Coach Search: Indy's 14 Candidates Dwindle Down, May Come Down To Saturday And Bieniemy
The Indianapolis Colts' head coaching search started with more than a dozen candidates. As the team gets closer to making a hire, the process could come down to the interim head coach and one of the top coaching candidates each year.
According to ProFootballTalk, some believe that the Colts' coaching search will come down to Jeff Saturday and Kansas City Chiefs offensive coordinator Eric Bieniemy. Saturday is one of seven coaches who will receive a second-interview for Indianapolis' job opening, ESPN's Adan Schefter reports. The Colts interviewed Bieniemy two weeks ago.
After firing head coach Frank Reich, the Colts stunned much of the NFL world by naming Saturday as the team's interim head coach for the final eight games of the 2022 season. A former All-Pro center with the Colts, Saturday had no coaching experience beyond the high school level.
The Colts upset the Las Vegas Raiders, 25-20, in Saturday's first game on the sidelines. Indianapolis would go on to lose its next seven games to end the season, being outscored by an average of 13.1 points per game.
Colts owner Jim Irsay might already have plans to give Saturday the full-time head coaching job, according to ProFootballTalk. Hiring Saturday would be a controversial decision, given his lack of experience and 1-7 record as the team's interim head coach.
If Saturday doesn't get the job, it might finally be Bieniemy's turn to lead a team. Kansas City's offensive coordinator seems to interview for head coaching positions just about every year. The Chiefs have reached the AFC Championship Game in all five seasons with Bieniemy running the offense.
Indianapolis reportedly also has interest in San Francisco 49ers defensive coordinator DeMeco Ryans, who is viewed as a top candidate for several head coaching vacancies. The 49ers have reached the NFC Championship Game with the league's top-ranked defense.
Broncos defensive coordinator Ejiro Evero will also get a second interview for the Colts head coaching position, according to NFL Network. Colts special teams coach Bubba Ventrone, Cowboys defensive coordinator Dan Quinn and Bengals offensive coordinator Brian Callahan are among the other notable candidates in Indianapolis.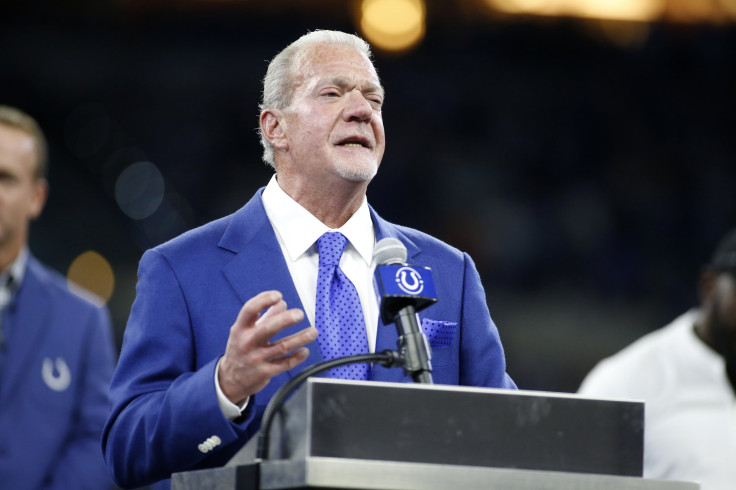 © Copyright IBTimes 2023. All rights reserved.