COPD Study: Stay Away From Bacon, Hot Dogs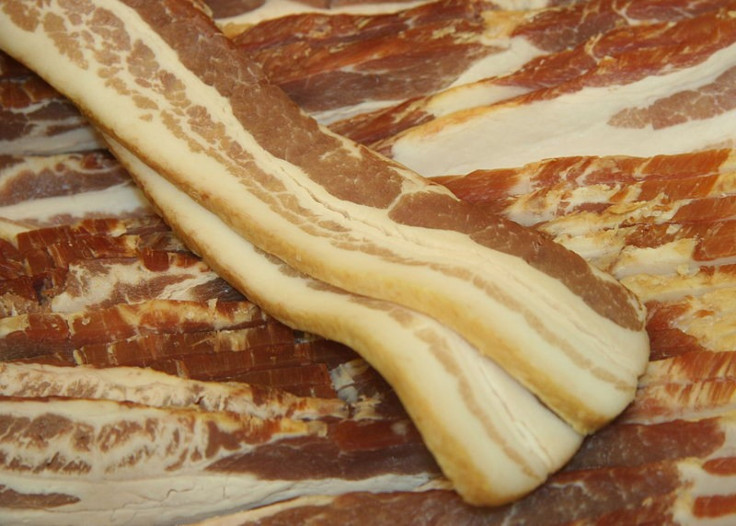 Stay away from bacon and hot dogs if you have COPD and don't want another hospital admission, according to a Spanish study released Thursday.
While bacon, hot dogs and other cured meats are not the healthiest options in general, those who have chronic obstructive pulmonary disease risk increased hospital readmissions if they don't watch their intake, according to the study conducted by Spanish researchers at the Centre for Research in Environmental Epidemiology [CREAL] in Barcelona.
COPD is a term that encompasses a number of lung diseases including emphysema and chronic bronchitis. Most common in smokers, those who have COPD are usually diagnosed after age 60, according to WebMD. Shortness of breath is one of the first symptoms and may seem mild when the disease is first present.
Our findings provide the first evidence that an excessive intake of cured meat can worsen progression of COPD. We believe that adherence to current dietary guidelines, which recommend a moderate or occasional intake of cured meats, will be sufficient in order to avoid this excess of risk, said Dr. Judith Garcia-Aymerich, lead author of the study. Above it, other individual actions such as quitting smoking or practising physical activity on a regular basis may be more relevant to reduce the risk of COPD exacerbations.
COPD sufferers can be hospitalized when their symptoms are exacerbated, most likely by lung infections, air pollution or tobacco smoke, according to CREAL.
The researchers worked with 274 patients from their first admission to hospital due to their respiratory condition. Participants provided information on their usual cured-meat consumption and were monitored for an average of 2 years for hospital admissions.
The results showed that people eating large quantities of cured meats, defined as more than one slice of ham per day or an equivalent of that amount, were more likely to suffer an exacerbation of their symptoms that caused them to be readmitted to a hospital. The findings were obtained after controlling for age, lung function and calorie intake.
Once someone is diagnosed with COPD, they cannot reverse the disease but they can delay its progression, if they stop smoking, according to WebMD.
© Copyright IBTimes 2023. All rights reserved.