Coronavirus In The City: New York City Reports No Deaths For The First Time Since March
KEY POINTS
New York City health officials reported no deaths in the city from coronavirus for the first time since March
New York City has accounted for more than half of all confirmed cases and deaths from coronavirus in the state
New York Gov. Andrew Cuomo warned another spike may not be far off, citing the recent surges in the U.S. South and West that could spread to the Northeast
New York City officials reported no deaths from coronavirus on Sunday for the first time since March, when the outbreak was reaching its apex in the northeastern state. No confirmed deaths were reported the day before, but two people were listed as probable.
As of Monday, New York State has reported over 406,000 confirmed cases and 32,029 deaths from coronavirus. New York City accounted for more than 224,000 confirmed cases and 22,755 deaths.
Despite the news, New York Gov. Andrew Cuomo has cautioned another spike could be on the way due to the recent surges around the country.
"You're going to see our numbers and the Northeast numbers probably start to increase because the virus that you see now in the South and the West — California has real trouble — it's going to come back here," Cuomo told radio station WAMC on Friday. "It is going to come back here. It's like being on a merry-go-round. It's totally predictable. And we're going to go through an increase. I can feel it coming. And it is so unnecessary and so cruel."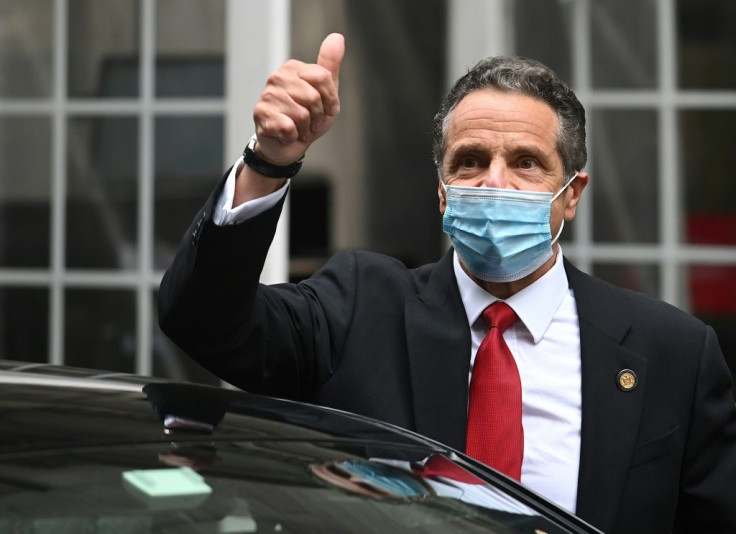 © Copyright IBTimes 2023. All rights reserved.