Coronavirus Treatment: Health Experts Recommend Deep Breathing Exercises
Breathing exercises are a vital part of managing respiratory ailments and are intended to clear the lungs of sticky mucus in order to keep the airways open.
CNN anchor Chris Cuomo who was actively fighting COVID-19 earlier this month was advised by a pulmonary expert to stretch his torso and breathe deeply. Also, writer J.K. Rowling shared a video where Dr. Sarfaraz Munshi from Queens Hospital detailed a breathing technique that might prevent COVID-19 patients from developing secondary pneumonia. Rowling who practiced the deep breathing technique tweeted "I'm fully recovered & technique helped a lot."
"Coronavirus causes inflammation around the alveoli, the air sacs at the peripheries of the lungs, and it can damage them. It reduces your lung capacity. If you are safely managing your condition at home on advice from a doctor or the NHS 111 service, then breathing exercises might help," the Guardian quoted GP Amir Khan.
Deep breathing technique recommended by experts:
Breathe in deeply and hold your breath for five seconds at the top of the inhaler before breathing out
Perform two cycles of six breaths and end it with a big cough on the sixth breath
Lay on your stomach instead of the back to improve lung function.
How does deep breathing help?
The idea is to open up the air sacs in the lungs. When the lungs get inflamed, be it due to COVID-19 or other conditions, some of the air sacs that exchange oxygen and carbon dioxide are replaced with fluid and debris. This makes the organ less functional for the work of gas exchange. And when one practices deep breathing techniques, the air gets pushed into your lungs.
"As you hold your breath at the end of the exhale, you are splinting open the air sac, increasing the surface area for gas exchange within your lungs. This helps to open collapsed air sacs in the lungs and improve oxygen levels in the body," Huff Post quoted Vandana Patel, a board-certified pulmonologist at Bon Secours Mercy Medical Group in Portsmouth, Virginia, and clinical adviser for Cabinet Health as saying.
Doctors opine that deep breathing exercises might focus on one's energy and offer a sense of control over their care and in turn might improve outcomes when used alongside other at-home care tactics. It can also help control anxiety during a scary situation.
"Any kind of deep breathing, or a 10-minute meditation, or moment of mindfulness, may be extremely beneficial," Huff Post quoted Nikita Desai, a pulmonologist as saying.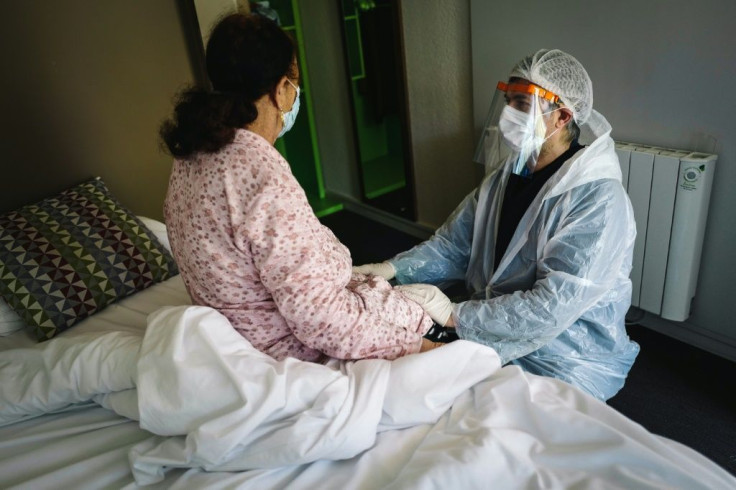 © Copyright IBTimes 2023. All rights reserved.