Coronavirus Vaccine Less Effective In New COVID-19 Strains: Fauci
KEY POINTS
Fauci warns that current vaccines may be less effective against new strains
A new study found that the South African strain can evade antibodies provided by COVID-19 treatments
Fauci said the government has "alternative plans" if the need to modify the vaccines comes up
White House health adviser Dr. Anthony Fauci on Thursday warned that the coronavirus vaccines currently on the market may be less effective against new COVID-19 strains.
During a press briefing at the White House, Fauci said the vaccines from Pfizer and Moderna that are being administered across the world could prove to be not effective enough against new variants detected in South Africa and Brazil.
A team of scientists from three South African universities published a study on bioRxiv this week that showed the variant found in South Africa, referred to as the 501Y.V2 variant, can evade antibodies present in some coronavirus treatments, which may reduce the potency of available vaccines.
"This lineage exhibits complete escape from three classes of therapeutically relevant monoclonal antibodies," the scientists wrote in the paper. "Furthermore, 501Y.V2 shows substantial or complete escape from neutralizing antibodies in COVID-19 convalescent plasma."
"These data highlight the prospect of reinfection with antigenically distinct variants and may foreshadow reduced efficacy of current spike-based vaccines," the researchers added.
However, Fauci emphasized that the vaccines from Moderna and Pfizer would likely still provide protection from the various coronavirus strains. He said that the existing vaccines' initial efficacy of 95% is more than what is needed to beat COVID-19.
Fauci also said that the government has "alternative plans" if health officials or scientists ever find the need to modify current vaccines to become more potent against the novel coronavirus.
"We're following very carefully the one in South Africa, which is a little bit more concerning, but nonetheless not something that we don't think we can handle," Fauci said.
"Bottom line: We're paying very close attention to it," he added. "There are alternative plans if we ever have to modify the vaccine. That's not something that is a very onerous thing, we can do that given the platforms we have."
The 501Y.V2 variant was found to be 50% more infectious than the original COVID-19 strain. The South African variant has been detected in 20 countries since December. The United States has yet to report a case of the South African strain.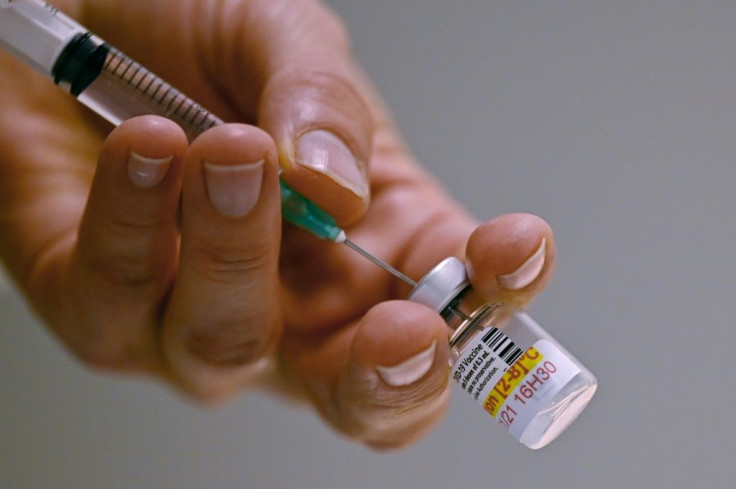 © Copyright IBTimes 2023. All rights reserved.