Coronavirus Vaccine Side Effects: Trial Participants Warn Of Intense Symptoms, Possible 'Adverse Effects'
KEY POINTS
Pfizer's coronavirus vaccine caused adverse effects
Some trial participants suffered from high fever, nausea and muscle aches
The FDA may grant emergency use authorization this week
COVID-19 vaccine trial participants said they experienced intense symptoms and warned of possible "adverse effects" as novel coronavirus cases continue to surge across the U.S.
The U.S. Food and Drug Administration released a report Tuesday that said Pfizer and BioNTech's COVID-19 vaccine candidate is safe and effective against the virus. The FDA also noted that while side effects were common, they have yet to identify the Pfizer vaccine's safety concerns.
Many trial participants have previously revealed experiencing intense symptoms after receiving the second dose. In early October, an unnamed volunteer said he suffered from chills that caused him to "shake so hard" he cracked a tooth, according to CNBC.
"It hurt to even just lay in my bedsheet," the participant said.
Five other Pfizer's trial participants said they developed a high fever, body aches and bad headaches after receiving the second shot.
Kristen Choi, another Pfizer vaccine volunteer, said she experienced pain at the injection site right after receiving the second dose. She later suffered from light-headedness, nausea and high fever.
"The experience after the second injection was different. My arm quickly became painful at the injection site, much more than the first time. By the end of the day, I felt light-headed, chilled, nauseous and had a splitting headache," she wrote on the JAMA Network.
"When I woke up again at 5:30 am, I felt hot. Burning. I took my temperature and looked at the reading: 104.9 °F (40.5 °C). By the next morning, all my symptoms were gone except a sore, swollen bump at the injection site," she added.
Choi urged health care workers to discuss with patients that the vaccine's adverse effects could resemble coronavirus symptoms. She also said explaining to patients why they should trust the vaccine could clear the "major barrier" to getting vaccinated.
The FDA is reviewing Pfizer's vaccine data for emergency use authorization. An expert panel is expected to meet on Thursday, with a decision expected within the week, Business Insider reported.
Pfizer and its German collaborator BioNTech held a trial where they gave more than 40,000 volunteers either two doses of the vaccine or two doses of a placebo.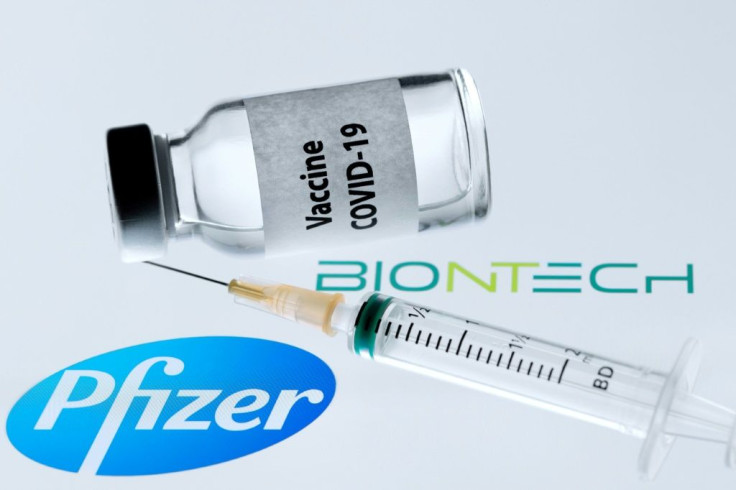 © Copyright IBTimes 2023. All rights reserved.
FOLLOW MORE IBT NEWS ON THE BELOW CHANNELS