'Counterpart': J.K. Simmons Says Female Characters Will Shine More In Season 2
The toughness of female characters on "Counterpart" will be highlighted more in Season 2 of the Starz series.
In a recent interview with Deadline, J.K. Simmons, who plays Howard Silk and Howard Prime on the sci-fi thriller, revealed that the strong qualities of the show's female characters are one of the things that drew him to the series.
"It was one of the many elements that appealed to me initially," Simmons said of the powerful the female characters on the Justin Marks-series. "And that's an element that is more emphasized in our second season, for sure, where we introduce Betty Gabriel's character, who is a very powerful character. And we see more from Emily (Olivia Williams) and Clare (Nazanin Boniadi)."
As revealed by Deadline last February, Gabriel will play the series regular of Naya Temple, an intimidating and magnetic former FBI agent hired by the Office of Interchange to eliminate corruption within the Berlin-based United Nations spy agency.
Plot details about the show's sophomore run are being kept under wraps, but Marks previously said that fans will learn more about the management department of the Office of Interchange next season.
Marks told The Hollywood Reporter last April that Season 2 will focus in large part on the history and origins of the management. When asked if members of the management on both sides of the wall are the same people, Marks disclosed that it's "something that is potentially being suggested," but "the answer is a lot more complex."
"It's an answer that our second season really wraps its arms around," Marks said. "Who is management? What is their history? What is the history of the crossing and the history of the Office of Interchange? How did it really form in the first place and why? And how it developed over the decades. We understand why Indigo is driven toward some sense of revenge against our world. What we haven't yet seen a lot of is how Indigo also came about and what its connection with management is. At the end of the first season, we wanted to introduce the idea of management in a way that wasn't what we would otherwise expect because in the second season management is a kind of character of their own."
Are you excited for Season 2 of "Counterpart"? Sound off in the comments section below!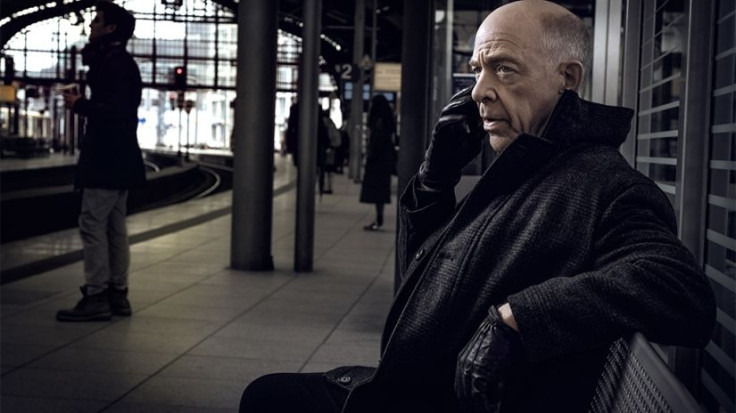 © Copyright IBTimes 2022. All rights reserved.
FOLLOW MORE IBT NEWS ON THE BELOW CHANNELS