'Counting On' Star Joy-Anna Gives Life Update After Anna Duggar Welcomes Baby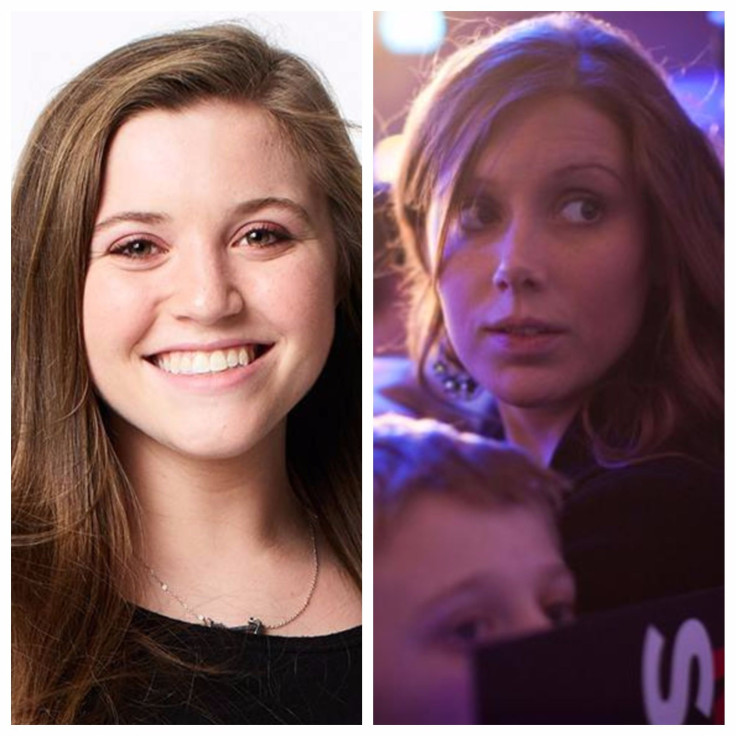 Joy-Anna Duggar may be busy with her pregnancy but that doesn't mean she isn't committed to her new family's business. On Tuesday, the same day her eldest brother and sister-in-law, Josh and Anna Duggar, welcomed their fifth child, Joy and her husband, Austin Forsyth, posted an update to their Instagram account for "Counting On" fans.
While it wasn't a pregnancy update like their last post, Austin and Joy's most recent update touted Austin's family business, Fort Rock Family Camp in Northwest Arkansas. The update revealed the camp, described as a Christian retreat center, would be hosting its last family camp for the season on Oct. 6. Fans asked Joy, who is pictured in the organization's header, if she would be working the event in the post, though it doesn't appear she has yet to respond.
The event does not appear to be the last for the camp for the year, however. Joy's parents, Michelle and Jim Bob Duggar, are scheduled to host a marriage retreat there on Oct. 27. Fans can attend for a cool $275. Dr. S.M Davis will also speak at the 6th annual event.
While it is several months before Joy and Austin are due to welcome their first baby, Duggar fans were treated to the first photo of Josh and Anna's new addition this week. The couple welcomed son Mason Garrett Duggar on Tuesday. He was born weighing 9 lbs., 1 ounce and was 22 inches long.
"We are so thankful and happy to announce the arrival of our new son, Mason Garrett Duggar. Both he and Anna are doing well," the Duggar family wrote in a statement on their blog. "He arrived today without complication and we already adore him."
The statement added that the entire family is "ecstatic" to have a new "beautiful blessing" in their brood.
"We want to thank everyone for your prayers, kind words and well wishes. We appreciate it much more than we could ever express. We pray God blesses each of you with an abundance of the kindness you've shown us."
Mason joins siblings Mackynzie, 7; Michael, 6; Marcus, 4; and Meredith, 2. According to the Duggar Family blog, runs by friends of the TLC reality stars, Josh and Anna's new baby's name has special meaning. "Garrett is a family name from Michelle's side. Her father was Garrett Ruark, and her brother is Garrett Ruark Jr. Joseph's middle name is also Garrett," reports the blog.
The arrival of baby Mason comes just days after Josh and Anna made a dual appeareance on the Duggar family YouTube channel. In honor of Josh's brother Joe Duggar's wedding to Kendra Caldwell, Josh and Anna wished the newlyweds well on-camera. Watch the footage here.
The Duggars returned to TLC for Season 3 of "Counting On" on Monday. It is unclear if Anna will cameo this season. Josh has never appeared on the series.
Duggar fans can catch "Counting On" Mondays at 9 p.m. EDT on TLC.
© Copyright IBTimes 2023. All rights reserved.