'Counting On' Fans Want Jana Duggar Courtship, Jinger Pregnancy In Season 3 
It's almost time for an update from the Duggar family. Monday night will see the Season 3 premiere of the docuseries "Counting On." Before episode 1, titled "A New Courtship," kicks off at 9 p.m. EDT on TLC, here's seven storylines fans undoubtedly want to see this season.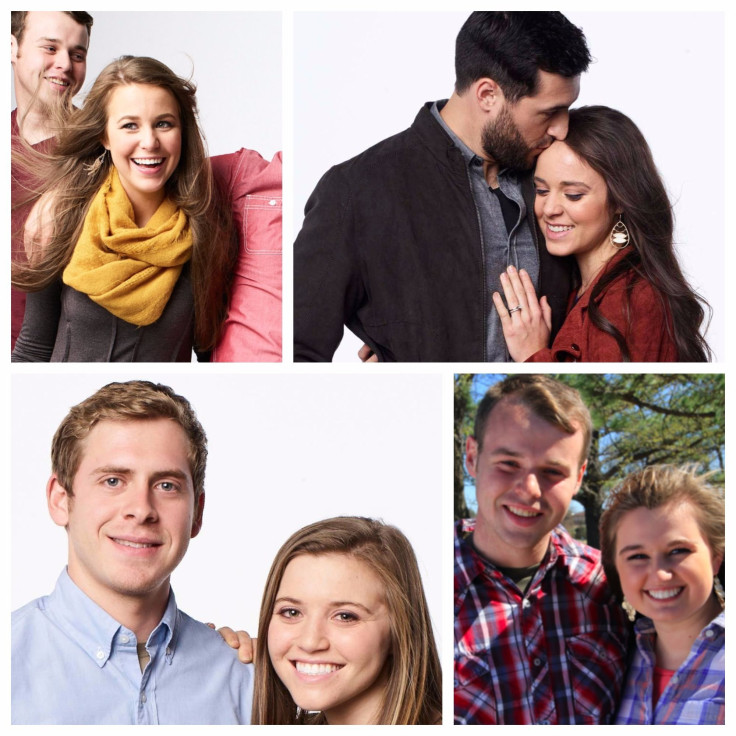 Jinger Baby Announcement
Jinger and Jeremy Vuolo have not yet announced they're expecting a little one, though fans are anxiously awaiting the pair to grow their family. Before marrying in November 2016, the couple made it clear they were leaving their family planning in God's hands. Could viewers get a highly anticipated pregnancy announcement from Jinger this season? It's entirely possible! During the "Counting On" tell-all special this summer, Jinger revealed she and Jeremy purchased a home with enough space for a nursery, which her eldest sister, Jana Duggar, gladly volunteered to help decorate.
Jana Duggar's Plans
Jana Duggar has long been a favorite among Duggar fans and it's likely they'll want to see more of her this season. During the tell-all, she revealed she's been spending her days gardening, helping around the house and doing renovations. She hasn't made any comment about the tattoo business she purchased in 2016 recently, but it would make a great storyline if she were to renovate the space on the show. Of course, viewers have also been long awaiting the day she enters into a courtship. After all, she has been linked to four men in recent years.
Joy-Anna's Pregnancy Reveal
It's no secret that Joy-Anna and Austin Forsyth are expecting their first child, but it's unclear if the pregnancy will be addressed this season. Hopefully, viewers can look forward to seeing the moment Joy and Austin found out they're going to be parents.
Jim Bob And Michelle's New Addition
Jim Bob and Michelle Duggar quietly added child No. 20 to their brood in November 2016. Though the couple are no longer the main stars of the TLC series following the cancellation of "19 Kids and Counting" in 2015, they still pop up on the show from time to time. It's no question viewers would be thrilled to meet their newest member, Tyler. The 9-year-old boy, as reports have revealed, is the biological son of Michelle's troubled niece Rachel Hutchins.
Joe Duggar's Wedding And Honeymoon
Joseph Duggar popped the question to girlfriend Kendra Caldwell last season and they will take the next step in their relationship in the coming episodes. As previous seasons of "Counting On" have done, the episodes will work backwards to show more of the pair's courtship before they finally say their "I Dos." Kendra and Joseph just tied the knot so its entirely possible their big day, and possibly even their honeymoon, will be shown this season on "Counting On."
Josh And Anna Duggar's Return
There's been no official word from TLC whether or not Josh and Anna Duggar will return united to TV, though Anna has made several cameos on the show in years past. With rumors swirling that Josh had secured himself a web series with the network, and their return to the Duggar's YouTube channel over the weekend for Joe and Kendra's wedding, not to mention the nearing arrival of their fifth child this fall, it wouldn't exactly be a shock if the couple made a dual cameo on the show.
Possible Josiah Courtship
Josiah Duggar entered a courtship in April 2015 with Marjorie Jackson. The relationship didn't work out with the pair announcing their breakup four months later, though it appears Josiah is still interested in the idea of love. With the "Counting On" star recently reactivating his Instagram account, could that be a sign he is ready to announce a new relationship to his fans? It's entirely possible!
© Copyright IBTimes 2023. All rights reserved.