Couple Falls To Their Death While Making Out On Bridge In Peru
An unfortunate couple sharing a romantic kiss on a bridge in Peru tragically fell to their deaths after losing their balance. Hector Vidal and Maybeth Espinoz were filmed kissing on Bethlehem Bridge in Cusco on Saturday before falling 50 feet.
The two were walking home from a club in Cusco on Saturday before they stopped to share a moment on the bridge. The clip of the two then shows they started kissing. Maybeth moved to sit on the railings, and she wrapped her legs around Hector. She soon lost her balance and began to tilt backward.
Hector tried to pull her from the brink, but her momentum pulled him over with her as they tumbled to the road below. It was Hector's brother, Edwin Vergara, who told the authorities they had been enjoying themselves at a nearby nightclub before the incident at 1 am.
The footage came from CCTVs in the area that happened to catch the horrific moment and helped the police to piece together the events. The authorities are yet to give a final statement on the investigation, but thus far it seems like incredibly bad luck.
Dead on Arrival
The footage shows the couple clinging to each other and then desperately trying to reach the barrier as they fell. Both of them were still alive after the impact according to the first responders.
Maybeth was the first to succumb to her injuries as she died en route to Hospital de Contingencia. Hector, on the other hand, had a severe head injury and was taken to intensive care where he died after a brief attempt to save his life.
Mountaineering Couple
The two were mountaineers who had moved there to start working as tour guides. Cusco is the oldest continuously inhabited city in the continent and hub for many tourists who want to go to Machu Picchu. The town was once the crown jewel of the Inca Empire, so it has incredible historical significance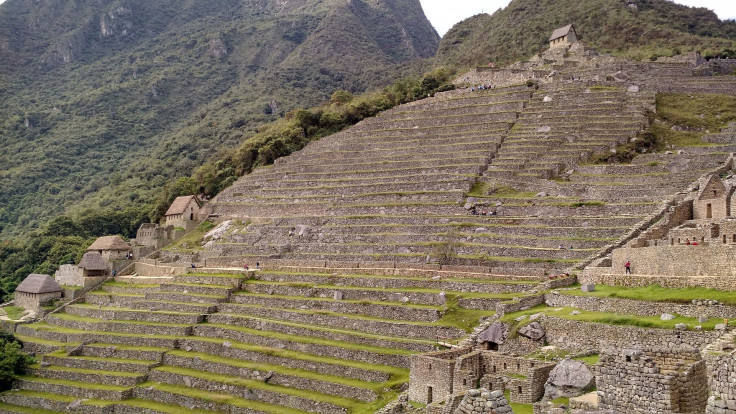 It is also understandable why the two would look for work in the area. In a heartfelt post on Facebook, the Association of Mountain Guides of Peru called Hector a typically good person with a beautiful family. The post was a tribute to his strengths and mourned his loss.
The community of mountain guides continued to give condolences to the family for the untimely loss of its own. The post was then flooded by messages of condolences from friends and family, who knew the couple, and others touched by the story.
© Copyright IBTimes 2023. All rights reserved.