COVID-19 Killed Flu Season, Now Scientists Want To Keep It Down
KEY POINTS
Influenza rates have fallen to a fraction of a percent of previous years
Scientists haven't pinned down the exact mechanism: it could be mask mandates, but COVID-19 could be directly preventing infections
Researchers hope they can apply what they find going forward and keep flu rates down
A small upshot to the COVID-19 pandemic is that the annual flu season seems to have vanished worldwide. Now, doctors are investigating exactly why that is in the hopes it can be replicated later without losing the lives of millions.
Regardless of whether a country has handled the COVID-19 pandemic well or poorly, all have seen a drastic fall in the number of flu cases, reports The Wall Street Journal. Japan, for example, has seen 0.125% of its normal case rate.
"In a normal year, there are 50 to 100 flu patients every day around this time of the year," Sho Naito, who runs five clinics in Tokyo, told The Wall Street Journal. "But we recently have only two to three a week."
Those numbers are comparable to those in other countries this year. World Health Organization surveillance facilities that test samples for influenza found that 2019's 23% positive rate had fallen to less than 0.5%.
The medical community isn't yet certain what the cause is. The most obvious culprits are the lockdowns and mask mandates ordered by governments worldwide. Flu vaccination rates have also jumped slightly this year.
Other researchers, however, have suggested that COVID-19 infection takes people who would contract respiratory diseases and puts their immune systems on high alert. A study of New York City COVID-19 patients found they were much less likely to be carrying other infections like influenza.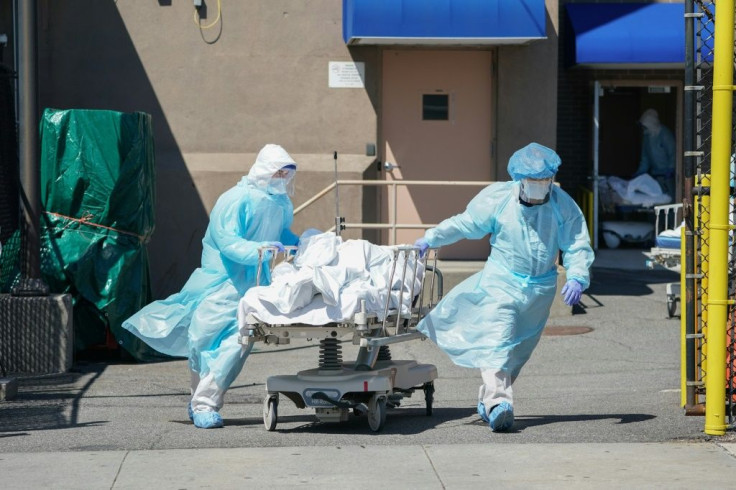 If it turns out that COVID-19 infection is directly preventing flu infections, it would be much harder to apply later as a societal cure than simple mask-wearing.
"This is an extremely puzzling phenomenon. We're in a historic, unbelievable situation," Norio Sugaya, a pediatrician who serves on a WHO influenza committee, said when asked about the averted flu season.
What almost all health officials can agree on is the importance of vaccines. Dr. Naito said that while physical countermeasures are helpful, a renewed priority on vaccinations would be the better lesson for the public.
"I believe we need both masks and vaccines, but medically speaking, vaccines are more effective than masks," he said.
© Copyright IBTimes 2022. All rights reserved.
FOLLOW MORE IBT NEWS ON THE BELOW CHANNELS