COVID-19 Vaccine Side Effects Worse In Women: Here's Why
KEY POINTS
Women are more likely to develop worse side effects to COVID vaccines
A majority of anaphylactic reactions to vaccines occurred in women
Past studies of vaccines showed that adult women were at higher risk of developing severe reactions
Coronavirus vaccines have worse side effects in women, a recent study by the U.S. Centers for Disease Control and Prevention found.
In a report published last month, researchers at the CDC found that 79.1% of reports of adverse effects from COVID-19 vaccines were from women. The results came after researchers analyzed the safety data from the first 13.7 million vaccine doses administered across the U.S. — 61.2% of which were given to women.
In a study published in JAMA, the CDC noted that most anaphylactic reactions to coronavirus vaccines occurred in women. Among Moderna vaccine recipients, all 19 individuals who suffered from such reactions were female. Among Pfizer recipients, 44 of the 47 reported cases were women.
Shelly Kendeffy, a 44-year-old medical technician in State College, Pennsylvania, said she suffered from flu-like symptoms hours after receiving her second dose of the Moderna mRNA-1273 vaccine.
"My teeth were chattering, but I was sweating — like soaked, but frozen," she told The New York Times.
Among her seven female colleagues, six experienced muscle aches, chills and fatigues. The seventh woman said she vomited the night after the vaccine.
Among eight of Kendeffy's male colleagues, four experienced mild symptoms, including arm pain, achiness and fatigue, while the others didn't exhibit any side effects.
"I work with some very tough women," Kendeffy said. "Clearly, us women suffered a severity of the side effects."
The recent reports echo past studies of other vaccines. In 2013, a study of the H1N1 vaccine revealed that adult women were at higher risk of developing severe reactions than men.
Another study published on the National Center for Biotechnology Information's website found that women accounted for 80% of reported adverse responses to influenza vaccines between 1990 and 2016.
Some health experts believe the differences in the way females and males react to vaccines could be due to behavioral reasons.
Females may be more likely than males to report side effects even when their symptoms are the same, said Rosemary Morgan, a health researcher at the Johns Hopkins Bloomberg School of Public Health. Men also aren't as likely as women to visit doctors if they're sick, and therefore not as likely to say whether they're experiencing side effects, Morgan said. Yet there isn't research to officially affirm this claim.
Dr. Sabra Klein, a microbiologist and immunologist at the Johns Hopkins Bloomberg School of Public Health, noted that vaccine side effects are usually mild and short-lived. She also said reactions are signs that the vaccine is working.
"You are mounting a very robust immune response, and you will likely be protected as a result," Klein said.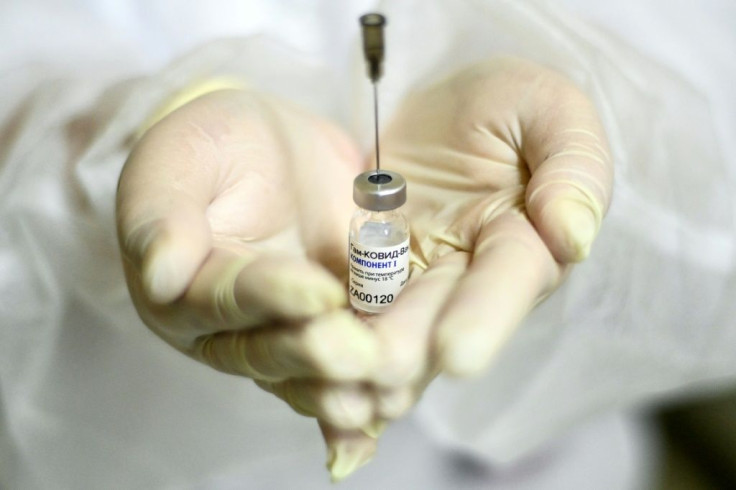 © Copyright IBTimes 2022. All rights reserved.
FOLLOW MORE IBT NEWS ON THE BELOW CHANNELS