COVID Vaccine Gifted To Teachers In Wealthy District, Ignoring Rules Prioritizing Elderly
A hospital in Santa Clara County, California, was sanctioned after it gave COVID vaccine priority to teachers and staff of an affluent school district ahead of seniors and vulnerable individuals.
The hospital, Good Samaritan, provided doses of the COVID-19 vaccine as a thank you to employees at Los Gatos Union School District – a wealthy district located in Santa Clara County, California – after it raised money for meals for hospital workers, KTVU, a Fox affiliate out of San Francisco, reported.
San Jose Spotlight first reported that Good Samaritan allowed the school district workers to skip the line. In an email, Superintendent Paul Johnson encouraged teachers and staff to pretend they were healthcare workers to sign up for their vaccine appointment at the direction of Good Samaritan's top leadership.
In Santa Clara County, educators are not yet eligible to receive the COVID vaccine, which is currently being administered to healthcare workers and those that are aged 75 and older based on a shortage of the drug.
Santa Clara County health officials have since sanctioned Good Samaritan, saying the hospital will not see any further doses of the vaccine unless it followed the rules set forth by the county for administering the shot, according to San Jose Spotlight.
Dr. Marty Fenstersheib, Santa Clara County's COVID-19 testing officer, said the county would, however, provide the hospital enough doses to administer second doses of the vaccine for those that were already vaccinated at the site.
Fenstersheib said in a letter to the hospital obtained by KTVU that "Good Samaritan's actions are inconsistent with both the letter and spirit of the state's direction on vaccine eligibility.
"Good Samaritan's decision to offer vaccination only to LGUSD staff also rewarded employees of a school district that had provided fundraising that assisted Good Samaritan employees, rather than prioritizing older educators or those from areas of the County with high prevalence of COVID-19."
Some members of the school district were outraged by Johnson's email, with some calling for him to rescind the "unethical" offer. Others said they didn't see anything wrong with the arrangement, KTVU said.
"Let's be clear, the district did not reach out to Good Samaritan," School Board President Daniel Snyder said. "Good Samaritan reached out to the district to offer this to educators."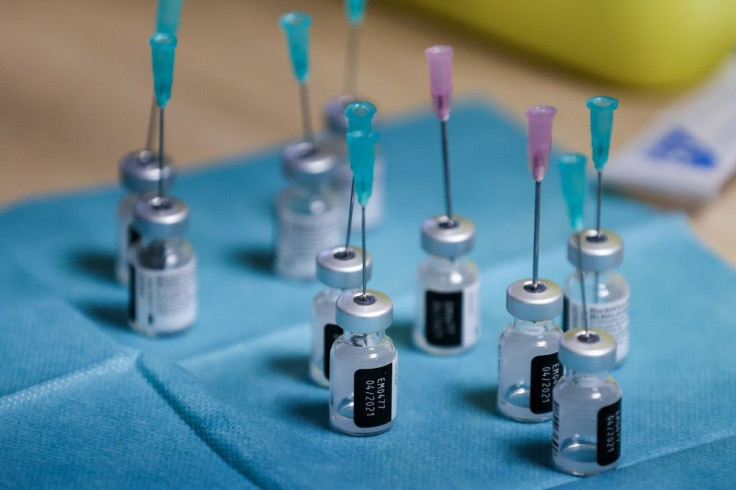 © Copyright IBTimes 2023. All rights reserved.