Cristiano Ronaldo Assured Of Warm Reception On Return To Manchester United With Real Madrid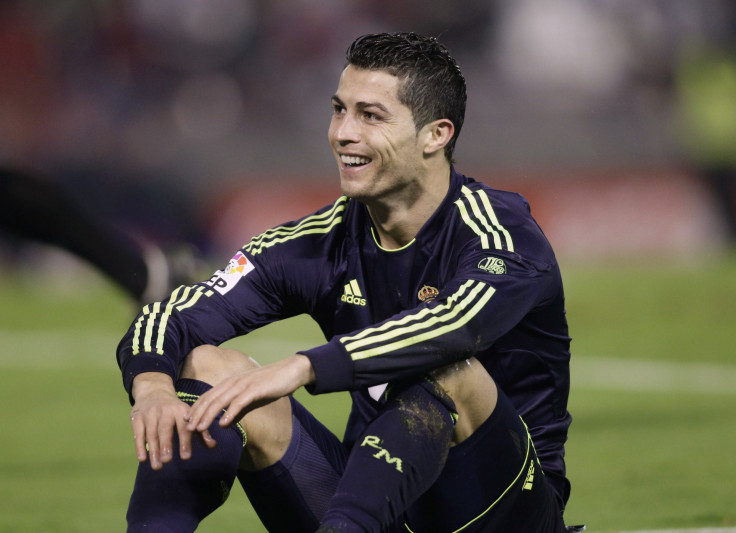 It's been over three-and-a-half years since Cristiano Ronaldo waved goodbye to Old Trafford and left Manchester United the parting gift of the biggest fee ever received for a player.
In March he will be back.
Having finished as one of the runners-up, Real Madrid were the side that none of the group winners wanted to face as the Champions League draw was made on Thursday. As fate would have it, Manchester United were the unfortunate side to land the Spanish champions and thus a first sporting reunion with the man that fired Sir Alex Ferguson's side to their last European triumph in 2008.
The return of a former star is often greeted at clubs across the world with relished hostility. The opportunity to barrack a player who abandoned your club, who thought he could do better elsewhere. With Ronaldo and Manchester United, it is hard to envisage such a negative reaction. Certainly there is no reason to turn the opposition's star man into a pantomime villain during the second leg of their last 16 tie.
Ronaldo joined Manchester United from Sporting Lisbon as a raw 18-year-old back in 2003 and he would leave six years later having developed into one of the world's true elite performers and become the talisman for a side that had reestablished its superiority in England and reached consecutive Champions League finals.
It was a delightfully mutually beneficial relationship.
When Ronaldo arrived he quickly developed a reputation as something of a showman—abundant ability, yet all too often lacking a final product. It coincided with a rare barren period in United's recent history as they first struggled to match up to the scintillating football of Arsenal and then fell victim to the massive oil-fuelled investment at Chelsea.
It is no coincidence that the season in which Ronaldo began to truly realize his massive potential was the year in which United won the Premier League title back after a four-year drought. That was the first season in which his goals tally in the league reached double figures.
The next year he became a bona fide superstar. Alongside right-hand man Wayne Rooney, he often carried the side on his back as he scored 31 goals in as many league games and a further nine in the Champions League as United became champions of Europe for the third time.
It was then at end of the 2007-08 season that talk of Ronaldo joining Real Madrid first reached fever pitch. Hailing from Portugal, it had always been Ronaldo's dream to join the biggest club in Iberia. However, persuaded by Ferguson, Ronaldo stayed at Old Trafford for another season—leading United to their third successive title, although he couldn't prevent defeat to an awe-inspiring Barcelona in the final of the Champions League.
When he did leave, he left a huge chasm in United's lineup that required an alteration in the team's approach and a rebuilding that would mean missing out on the major trophies the following season.
United had lost one of the greatest players ever to pull on the red shirt at Old Trafford. Coming from a foreign land, it was never realistic to think that Ronaldo would have the longevity with the club that youth products like Ryan Giggs and Paul Scholes have enjoyed.
But he warrants being mentioned alongside that duo and the likes of Eric Cantona, George Best and Bobby Charlton as a true club legend.
There can surely be little bitterness with the way he departed. There were no false assurances, no dramatic betrayal for a historical rival. And Ronaldo helped United rake in a massive profit of more than £67 million on their initial £12.8 million outlay.
Since leaving, Ronaldo has never disparaged the club, in fact quite the opposite. The 27-year-old has frequently paid tribute to Ferguson, in particular, describing him as his "father in football."
Whether he fires Real Madrid to victory, or is left despairingly forlorn on the turf as United celebrate a memorable win, United fans will surely treat Ronaldo with the reverence that is all too warranted.
© Copyright IBTimes 2023. All rights reserved.