Croatia's Local Currency Can Only Be Used Until Jan. 15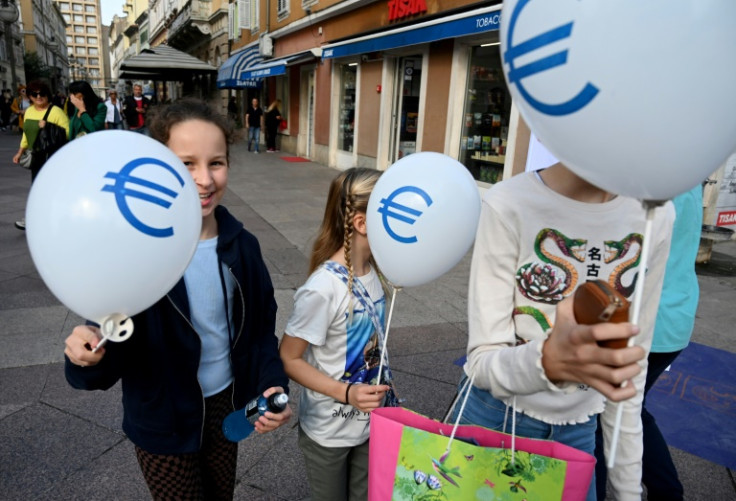 KEY POINTS
The country is the 20th country to join the Eurozone
The exchange rate is fixed at 7.53450 kunas to 1 euro
People can still exchange kunas for euros until the end of 2023
Croatia's national currency, the kuna, can only be used until Jan. 15 after the country replaced its historic currency with the euro on Jan. 1.
The country is now the 20th country to join the Eurozone.
Euro banknotes and coins are now used in the country, with most Automatic Teller Machines (ATMs) already distributing euros, according to the European Commission, the BBC reported.
People paying with kuna will reportedly receive their change in euros, with the exchange rate fixed at 7.53450 kunas to 1 euro.
European leaders congratulated the nation on its latest milestone.
"I welcome Croatia to the euro family and to the ECB Governing Council table in Frankfurt," European Central Bank (ECB) President Christine Lagarde said in a statement on Sunday.
"Croatia worked hard to become the twentieth member of the euro area, and it succeeded. I congratulate the Croatian people. It shows the euro is an attractive currency which brings stability to its members."
Hrvatska narodna banka, Croatia's national central bank, joined the ECB and other euro-member states' national central banks in the Eurosystem.
The Balkan nation also joined the border-free Schengen zone on Jan. 1, becoming the 27th nation to do so. The move will enable more than 400 million people to travel freely around Schengen-member nations.
European Commission President Ursula von der Leyen said the changes would bring communities together, congratulating the nation for its achievements.
"The next generation of Croatians will grow up in Schengen. People will be able to travel freely, business will be unhindered by checks. Seamless travel will bring tangible results for people living along the border, working across the border, or having family on both sides of the border."
Croatia's Prime Minister, Andrej Plenkovic, said at a ceremony at the Bregana border crossing Sunday that the country has achieved its strategic, state, and political goals through the two historic changes, as per the BBC.
Plenkovic also tweeted that they are the first country to enter Schengen and Eurozone on the same day.
"We are the first country to enter Schengen and Eurozone on the same day," Plenkovic said.
"With the introduction of the euro, our citizens and the economy will be better protected from crises."
People, including tourists, can still exchange kunas for euros at any Croatian post office until June 30 and at any Croatian bank until the end of 2023, as reported by CNN.
Exchanging at a bank is free of charge until July 1. Croatia's national central bank will exchange kuna banknotes free of charge until further notice and coins until December 2025.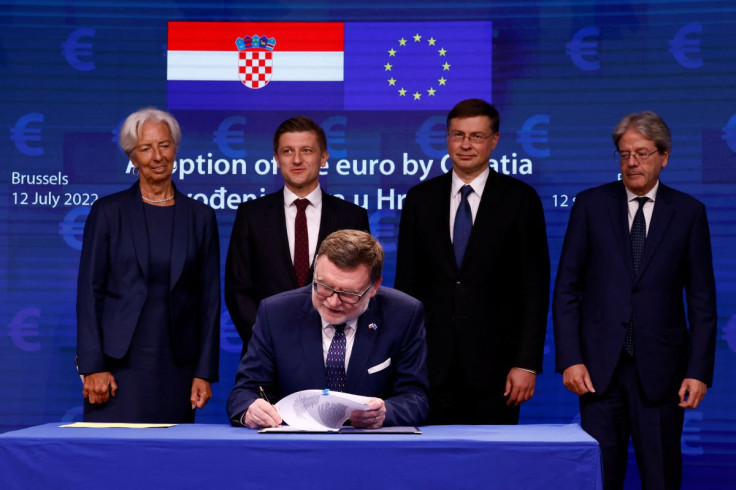 © Copyright IBTimes 2023. All rights reserved.