Cross-Atlantic Ownership Of Verizon Wireless Could Be Coming To An End With Vodafone Selling Its Stake To Verizon Communications
The Deal would be worth $115 billion and would end a 13-year partnership.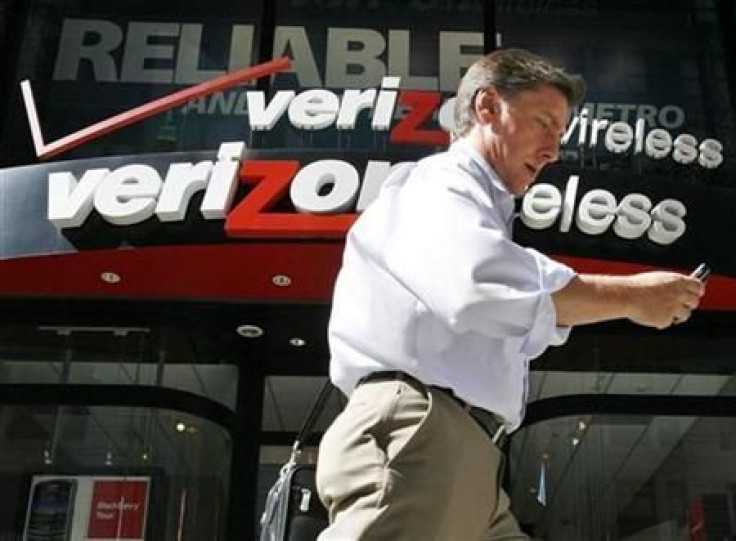 Since its 2000 debut, Verizon Wireless has been the product of an across-the-pond partnership between Verizon Communications Inc. (NYSE:VZ) and Britain's Vodafone Group PLC (LON:VOD), but that relationship could be ending this year.
New York City-based Verizon has long wanted to take full control of Verizon Wireless, America's second-largest wireless service provider, which added more than two million subscribers in the past quarter and ranks high in customer satisfaction. But Verizon's efforts to take the 45 percent stake of Verizon Wireless -- Verizon's most profitable segment -- from global telecom giant Vodafone have not yet proved fruitful.
"Verizon wants to control what is genuinely the best telecom asset on the planet," Jonathan Chaplin, an analyst at New Street Research in New York, told Bloomberg.
The two carriers continue to discuss Vodafone's possible divestiture from its U.S. investment, worth an estimated $115 billion.
Insiders have said these talks have included the possibility of a merger of the two companies. That deal, which would be the largest takeover in history, is unlikely as talks allegedly broke down in December over management issues.
Vodafone is far more likely to spin off its stake in Verizon Wireless to raise capital for making acquisitions in Europe. The British telecommunications giant is the world's second-largest mobile telecommunications company with 404 million global customers, second only to China Mobile Ltd. (HKG:0941), and it has been pushing to sell assets it does not fully control.
The news caused Vodafone shares to jump nearly 7 percent in London trading, to a near five-month high.
Verizon Wireless has 98.2 million subscribers as of the fourth quarter of 2012, behind Atlanta-based AT&T Mobility LLC, a wholly owned subsidiary of Dallas-based AT&T Inc. (NYSE:T).
© Copyright IBTimes 2023. All rights reserved.