Crucial US Copyright Decision Hikes Pandora Media Royalties 21%; Here's Why That's A Good Thing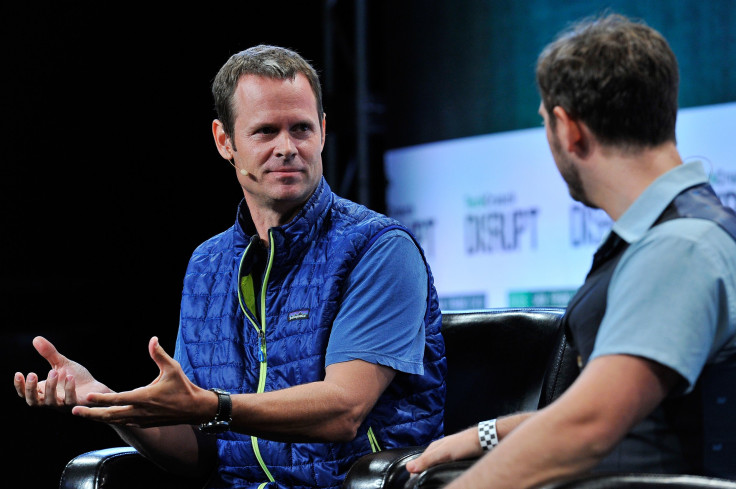 Pandora is about to pay more for royalties than it ever has before, and the stock market couldn't be happier. The U.S. Copyright Royalty Board, the three-judge panel that determines royalty rates for radio-style, non-interactive streaming music services including Pandora, iHeartRadio and others, announced Wednesday afternoon that it is raising Pandora's per-stream rate to 0.17 cents per stream, up from 0.14 cents it currently pays. Subsequent changes to the royalty rate through 2020 will be pegged to changes in the Consumer Price Index.
The market received the news warmly. Pandora shares shot up in after-hours trading, climbing up past $15 per share after starting the day at $13.44.
"It's better than our expectations," said Amy Yong, an analyst at Macquarie Securities. "And broadly speaking, the ruling provides significant clarity on the next five years. The rates provide a better picture on the future profitability of the company and enables the management team to decide how they want to move forward, particularly after recent acquisitions."
For the final few days of 2015, Pandora will pay a per-stream rate of 0.14 cents. That rate has been decried by artists and labels for being too low, but even at that level, the streams added up. Last year, Pandora paid nearly 40 percent of its 2014 revenue to SoundExchange, the government-created body that collects and dispenses digital royalties owed to musicians and labels; another 4 percent of Pandora's revenues went to BMI and ASCAP, which collect a separate kind of royalty owed to songwriters.
All told, Pandora paid out more than $400 million in royalties in 2014, and this year, as it added more users who streamed even more music, those costs rose sharply. Through the first nine months of 2015, Pandora's content acquisition costs, which is how it describes royalty payments on its balance sheet, totaled $467 million. Through that same nine months, the company recorded a net loss of $150 million.
Pandora, which has never been profitable, has been arguing for years that the royalty rates it pays are too high. At a conference in California this month, its CFO, Mike Herring, said the high royalties were preventing other companies from venturing into the market. It asked the court to set a per-play rate of 0.11 cents, the same amount it was paying in 2011, the year it went public.
By contrast, the musicians and labels represented by SoundExchange have been less sympathetic. Lawyers representing SoundExchange asked the court to raise rates to 0.25 cents per stream, which is closer in alignment to what SiriusXM, the satellite radio provider whose royalty rates are also set by the CRB, paid in 2015.
What the CRB landed on may not have pleased either of them. "They're going to split the baby," said Jay Rosenthal, a partner at Mitchell Silberberg & Knupp, LLP. "Pandora isn't going to go out of business tomorrow because of this. And for the labels, it's not a tremendous jump."
Pandora Media Inc. (P) | FindTheCompany
While it's often lumped in with Spotify and Apple Music during discussions about streaming music, Pandora exists in a separate legal category. Because users cannot listen to specific songs on demand, or see which songs will come on next, it is classified by the CRB as a non-interactive service. That classification enables Pandora to take advantage of something called a compulsory license, which allows it to broadcast recordings without getting permission from rightsholders in advance. So while Spotify must sit down at the negotiating table with record labels every few years to hammer out a new licensing arrangement, Pandora can simply alert the labels that it will be using those recordings, then pay for their use at the royalty rate set by the CRB.
Before today's ruling, Pandora was pressing full speed ahead with plans to minimize its impact. In October, it acquired the event ticketing service Ticketfly for $450 million, a move that analysts at Macquarie Capital expect to add as much as $500 million in revenue to its balance sheet by 2017. It also acquired intellectual property and technology from Rdio, an on-demand music streaming service that filed for bankruptcy, before announcing its plans to launch an on-demand streaming service at the end of 2016.
At first blush, it seems like an increase that none of the stakeholders love, but each of them can live with. "The old definition of a good deal is when both sides think it stinks," Rosenthal said. "I think you're in the zone where both sides think they could have done better."
© Copyright IBTimes 2022. All rights reserved.
FOLLOW MORE IBT NEWS ON THE BELOW CHANNELS