CTFxC YouTube Stars Charles And Alli Trippy Announce Separation, Viewers Mourn Vlogging Duo's Internet Love Story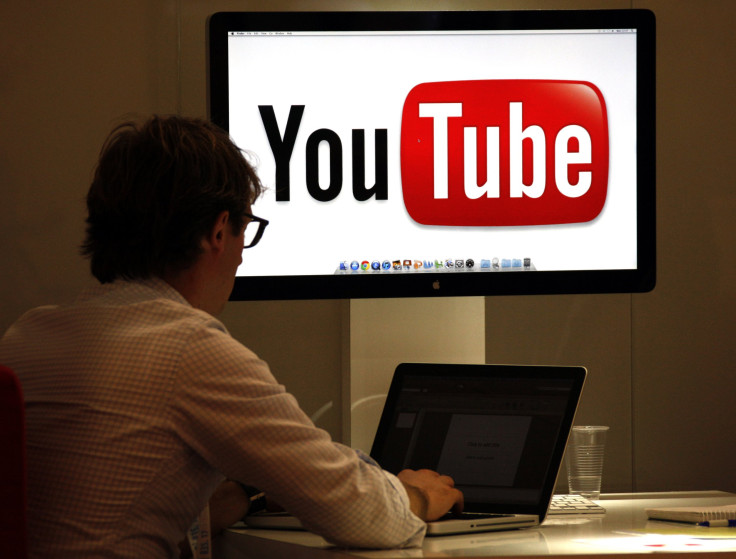 Reality got a little too real for more than a million YouTube subscribers Tuesday when vlogging pioneer and CTFxC star Charles Trippy confirmed that he and his wife, Alli Trippy, have officially separated after two years of marriage and five years of filming and uploading footage of their daily lives onto YouTube.
"Over the past couple of months, Alli and I just haven't been getting along. … We have been arguing a lot more than normal, and it's just been getting worse and worse and we've just been becoming more and more unhappy and stressed out," said Trippy, 29, on Tuesday's vlog entitled "WE NEED TO TALK..." before dropping the bombshell breakup news to his 1.4 million subscribers. "We both decided that it was unfair for both of us to keep moving this direction if we're both unhappy and stressed, so we decided that we will be separating," he added.
While the couple may be ending their marriage, Trippy, also a member of the rock group We the Kings, confirmed that he will continue to upload content to his main channel, CTFxC, despite the dissolution of the relationship. While it is unclear if Alli Trippy, 24, (née: Speed) will be involved in the future of the series, Trippy confirmed that the Florida native, who was absent for the big announcement, is planning to keep her YouTube channel, Alli, current.
Despite announcing his separation to viewers (the video has since received more than 812,000 views and counting), Trippy said he is most concerned not about his own well-being, but if the split will change his fans' views on love. "If anyone feels upset, I truly am sorry that you guys are upset. We are upset as well. And people who may have looked up to us a role model, I hope we did not disappoint anyone," said Trippy, later adding, "I hope that doesn't really deter anybody's image of marriage or love or anything like that. That's one thing I'm really concerned about."
According to Trippy, the former couple, whose November 2011 wedding video "Internet Love Story" gained major recognition with more than 3.9 million views, plan to remain friends. "Alli and I are still going to try to remain as close as possible. I love her family to death and I hope to be close with her family still," he said.
In response to the breakup announcement, devout fans of the series (nicknamed "Internet Killed Television" for its online popularity) have come out in droves to show support for the two YouTube stars. "It's a day later and I'm still depressed over #CTFxC. It's like I watched my parents breaking up and ripping part of me out," said one Twitter user Wednesday. "I'm gonna wake up and the CTFxC divorce is going to have been a bad dream ahhh," said another user. "I will always love and support the CTFxC and Alli, even though I'm extremely upset and surprised," added another viewer on Twitter Wednesday.
CTFxC last made headlines several months ago when Trippy recorded and uploaded footage from his second brain surgery. The video of the procedure, a result of the personality's multiple seizures in recent years, has since received more than 2.3 million views.
Trippy began his YouTube career in 2005/2006 with the skit channel, Charles Trippy. The YouTube pioneer later launched his vlog channel, CTFxC (Charles Trippy Friend x Core) in 2008. The channel has 1,423,301 subscribers to date and a culmination of 523,992,216 views. In August 2013, Trippy was recognized by the Guinness World Records for the most consecutive days vlogging.
© Copyright IBTimes 2023. All rights reserved.
FOLLOW MORE IBT NEWS ON THE BELOW CHANNELS