Cuba, US Embassies Open As Diplomatic Relations Thaw Between Obama, Castro Administrations
The Cuban flag was raised early Monday morning in the lobby of the State Department in Washington, D.C., ending a half-century-long diplomatic standstill between the United States and Cuba and reestablishing normal political relations between the two countries. In both Washington and Havana, the diplomatic missions were upgraded to embassy status.
The changes came less than a month since it was announced July 1 that the embassies would be reestablished, and less than two months since the Obama administration announced in May that Cuba would be taken off a U.S. list of state sponsors of terrorism. U.S. President Barack Obama had pushed for years to reestablish diplomatic relations with the island country. He was finally able to do so after Cuba released American prisoner Alan Gross in December. Obama and Cuban President Raul Castro announced Dec. 17 that the countries would resume full diplomatic relations.
"It's a historic moment," Cuban diplomat and analyst Carlos Alzugaray told the Associated Press. "The significance of opening the embassies is that trust and respect that you can see, both sides treating the other with trust and respect. That doesn't mean there aren't going to be conflicts -- there are bound to be conflicts -- but the way that you treat the conflict has completely changed."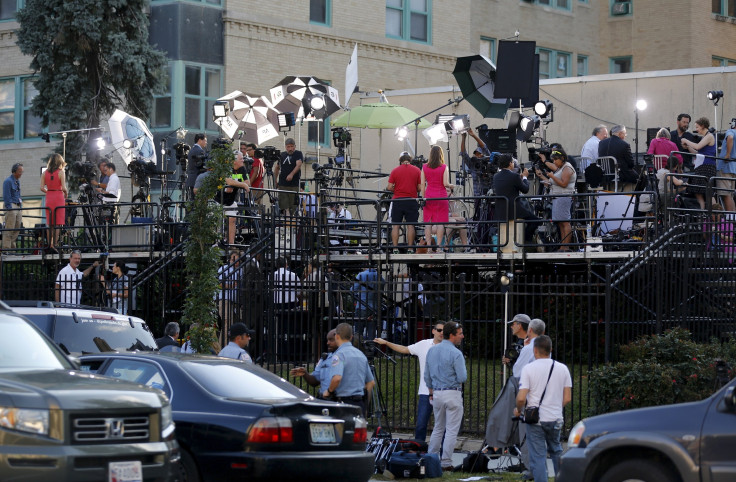 There were plenty of issues for the two countries to iron out. Among them were economic reparations for American-owned property that the Cuban government seized decades ago, and addressing humanitarian and political concerns in Cuba. Determining whether or not to lift the 53-year-old trade embargo on Cuba was expected to trigger numerous debates.
The normalizing of relations between the two countries has faced opposition from prominent Republicans in Washington. Among them has been Sen. Marco Rubio of Florida, a 2016 presidential candidate who is of Cuban descent. In June, Rubio wrote to the State Department indicating that he would push to block ambassador nominations to Havana unless Obama and his administration addressed a list of concerns, including political reforms and the extradition of reputed "terrorists" in Cuba.
Vocal critics among Democrats have included Sen. Robert Menendez and Rep. Albio Sires, both of New Jersey. Menendez is the son of Cuban immigrants and Sires fled Cuba after Fidel Castro came to power.
"It is long past due for the United States to require concessions and changes from Cuba and thus far, we have seen neither," Menendez said, as NJ.com reported.
On Monday, a formal ceremony was planned to open the Cuban Embassy in Washington. Secretary of State John Kerry was reportedly scheduled to visist Havana at a later date.
© Copyright IBTimes 2023. All rights reserved.