CW's 'Pandora' Season 1 Spoilers: Episode 3 Synopsis, Date, Cast
Fans of The CW's newest sci-fi series, "Pandora," will continue to learn more about the cast of characters on the show when Season 1continues on Tuesday with episode 3.
Most recently, in episode 2 last week, between a game of volleyball and a round of chili cheese fries, viewers got to learn more about Atria Nine (Raechelle Banno), the home planet she came from and how she actually escaped her life of servitude to become a free person on Earth.
Now, this week's "Pandora," titled "Masters of War," is set to shed a little more light on Jax's (Priscilla Quintana) backstory, including a bit more of a glimpse into who she is and what really happened to her parents.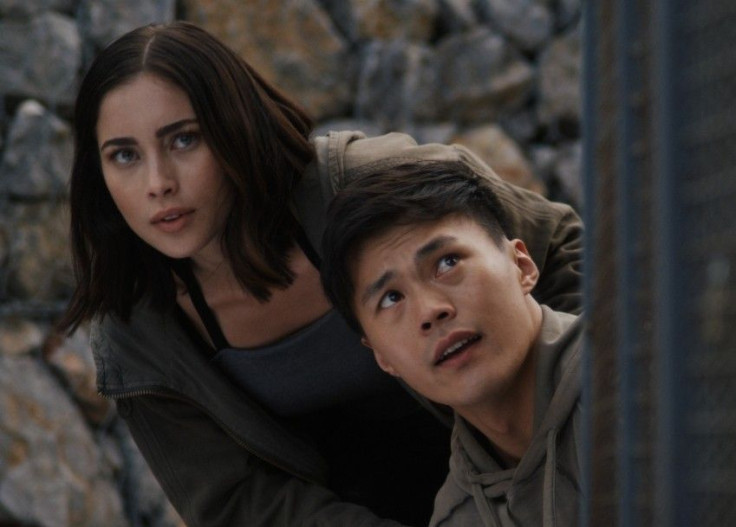 "A war veteran from the legendary space battle cruiser Sea Hawk makes a shocking revelation to Jax and Greg (John Harlan Kim) that could lead Jax to discover who actually killed her parents," the synopsis reveals of what's to come in Tuesday's broadcast.
Aside from Quintana and Kim, the episode's cast also includes Banno, Martin Bobb-Semple (Thomas James Ross), Ben Radcliffe (Ralen), Oliver Dench (Xander Duvall), Banita Sandhu (Delaney Pilar), Noah Huntley (Donovan Osborn), Tehmina Sunny (Regan), Vikash Bhai (Martin Shral) and Dino Kelly (Lt. Cade Collins). "Arrow" alum Johann Urb also stars in the episode as Captain Jaworski.
Learn more about the "Pandora" universe, as well as those who live within it, when Season 1, episode 3, directed by Christian Gossett and written by Steve Kriozere, airs on The CW on Tuesday at 8 p.m. EDT.
© Copyright IBTimes 2023. All rights reserved.