Dallas Cowboys Rumors: Coaching Change Unlikely, Despite Sean Payton's Availability
The Dallas Cowboys' loss against the San Francisco 49ers in the divisional playoffs has sparked more speculation about the job security of head coach Mike McCarthy. Despite another disappointing postseason performance and Sean Payton looming over a potential opening in Dallas, the Cowboys seem unlikely to make a coaching change,
Cowboys owner Jerry Jones continues to say that one playoff loss won't affect McCarthy's job status. According to NFL Network's Ian Rapoport, McCarthy probably hasn't been in danger of being fired since Dallas hired him three years ago.
McCarthy is 30-20 as the Cowboys head coach and has led the team to back-to-back 12-5 seasons. It marks the first time since 1995 that Dallas has won more than 11 games in consecutive years.
There have been rumors for years that Jones would hire Payton to be the Cowboys coach. After leaving the New Orleans Saints and taking a year away from football, Payton is looking to become an NFL head coach again. Payton, however, doesn't consider Dallas' job to be open, Rapoport reports.
For the second straight year, the Cowboys have been eliminated from the playoffs by the 49ers amid questionable decision-making. Needing to gain 76 yards at the end of Sunday's divisional playoff game in San Francisco, McCarthy called a confusing gadget play with Ezekiel Elliott at center. It only resulted in an 8-yard reception by KaVontae Turpin.
Trailing by seven points on their second-to-last possession, the Cowboys showed little sense of urgency on fourth down. Close to 40 seconds elapsed from when Dallas' third-down play ended and San Francisco fair caught Bryan Anger's punt.
In their wild-card matchup a season ago, Dak Prescott ran a quarterback draw on the game's final play when the Cowboys were out of timeouts. Time expired before Prescott could snap the ball again and throw a game-winning attempt into the end zone.
It's possible that Jones might've considered a coaching change if the Cowboys failed to beat the Tampa Bay Buccaneers in the wild-card round. Dallas beat Tampa Bay 31-14 on the road.
McCarthy has two seasons left on a five-year contract.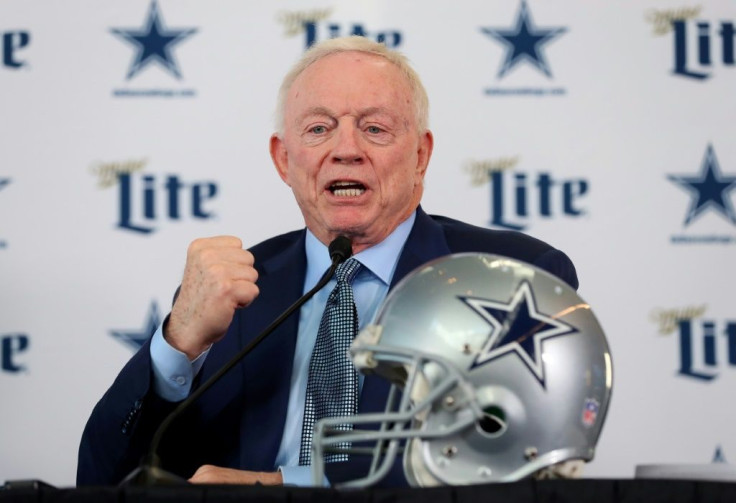 © Copyright IBTimes 2023. All rights reserved.