Dallas Cowboys vs. New Orleans Saints: Early Preview, Betting Odds, Prediction For Week 4 NFL Matchup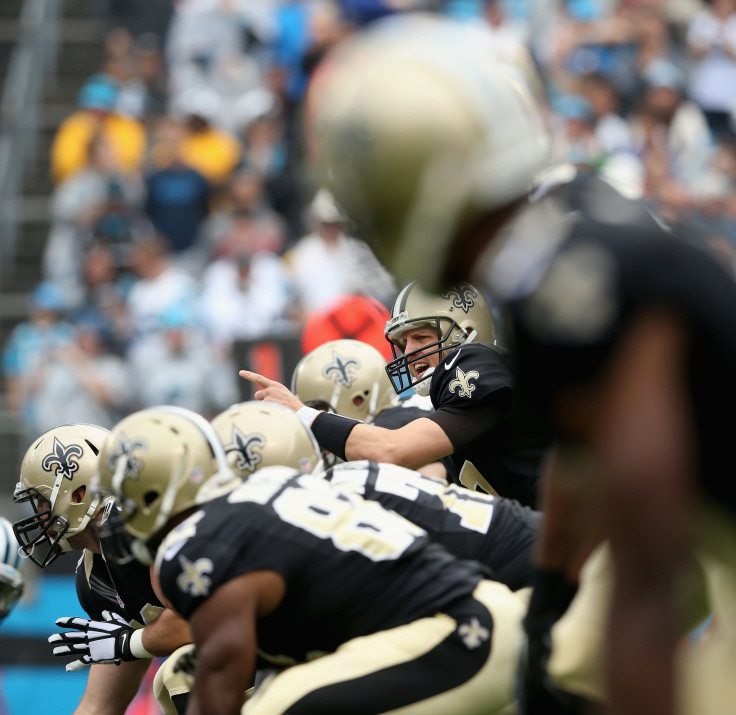 It was supposed to be a meeting of two of the NFL's premier quarterbacks slinging the ball back and forth in a wild shootout. Instead, the Dallas Cowboys and New Orleans Saints' "Sunday Night Football" matchup could feature two career back-ups hoping to keep each squad afloat before the stars heal up.
Brandon Weeden and the Cowboys hit the road to face Luke McCown and the Saints at the Superdome, with each side trying to recover from difficult Week 3 losses.
Neither would throw a touchdown pass, but largely exceeded expectations and showed maybe they could hold down the fort until All-Pros Tony Romo and Drew Brees return.
While Romo's expected to miss at least another seven weeks with a fractured left clavicle, Brees said in an appearance on daytime talk-show "Ellen" that "there's not anything that going to keep me off the field this Sunday."
Brees suffered a bruised rotator cuff in his throwing shoulder in New Orleans Week 2 loss to NFC South rival Tampa Bay, and the 36-year-old has been a limited participant in practices this week. New Orleans and Brees will have to decide on his game status on Friday.
The Cowboys relied on their rushing attack to jump all over undefeated Atlanta 28-17 at halftime, with running back Joseph Randle breaking off three touchdown runs. But Weeden and Dallas' attack would punt on their next three possessions and the defense folded in a 39-28 loss.
Weeden went 22-for-26, his highest completion rate as a starter for his career, for 232 yards and a pick while Randle picked up 87 yards on 14 attempts and running back Lance Dunbar totaled 10 receptions for 100 yards.
Instead, much of the blame for the loss falls to a Cowboys defense that found it impossible to stop Atlanta on third down. The Falcons went 9-for-14 to extend drives and their 158 rushing yards afforded them 20 more offensive plays than Dallas. The performance dropped Dallas to 20 th in the league, with opponents converting a third down 43.6 percent of the time.
And other than linebacker Sean Lee's first sack of the year, the Cowboys pass rush has remained nonexistent through the first three games. Dallas has only three sacks and is tied for 29 th in the league.
Much of the same could be said for McCown and the Saints. The 34-year-old led two successful scoring drives to open up 10-0 lead over Carolina, but the Saints No. 27 ranked defense couldn't stop quarterback Cam Newton and tight end Greg Olsen and allowed 431 total offensive yards in 27-22 loss.
McCown's fourth quarter interception also hurt New Orleans' chances of picking up its first victory of the season, and tight end Benjamin Watson's lost fumble didn't help either.
Still, McCown was highly accurate, finishing 31-for-38 for 310 yards, just the second time in his career he's launched for 300-plus yards, while running backs Mark Ingram and Khiry Robinson chugged for 62 of the Saints 70 rushing yards and two scores.
For now, both Weeden and McCown are Sunday's presumed starters, and odds makers have pegged the Saints as 4-point favorites, largely in part to a raucous home crowd.
Betting Odds: New Orleans -4
Over/Under: 46.5 points
Prediction: Dallas over New Orleans, 24-10
© Copyright IBTimes 2023. All rights reserved.