'Dance Moms' Coach Predicts Brynn Rumfallo Is The Next Big Thing After Maddie Ziegler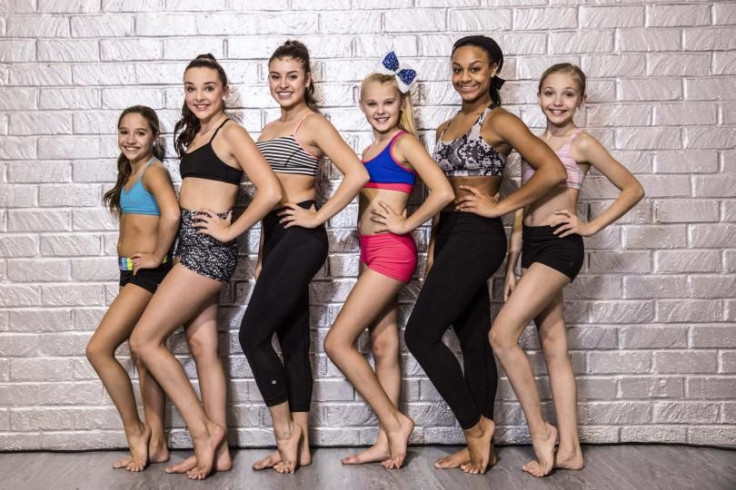 Maddie Ziegler may have been Abby Lee Miller's shining star during her stint on "Dance Moms" but it appears to coach may have a new protégé. Fresh off her official entrance in Season 6, Abby's right-hand woman, choreographer Gianna Martello, has revealed she thinks Brynn Rumfallo is the show's next big thing.
Speaking to Bustle, Gianna dished about working with Maddie, who left the Lifetime series in May, and the show's remaining stars. "Brynn is an amazing addition to the team," Gianna gushed of the 13-year-old. "She's very versatile and we needed a new, strong team member."
Brynn was pegged as the next Maddie shortly after her introduction in Season 6. Following her Season 5 cameo, Abby introduced the dancer to her elite junior team in the premiere, saying she needed "
the next best thing," while Maddie was away filming a movie. In episode 12 she officially named Brynn as a member of the ALDC (Abby Lee Dance Company) and in episode 17, viewers saw Abby tell Maddie she needed to "pass the torch" to the newcomer ahead of a head-to-head solo battle with her.
"She's not going to be you. She's not going to come
close to being you, but we have to start somewhere," Abby said. Despite Abby's compliment, Maddie went on to take home fourth while Brynn placed third.
Like Brynn, Gianna said there's another dancer to look out for: mini team newcomer 8-year-old Lilliana Ketchman. But no matter who joins the ALDC, Gianna says she always makes time for Maddie. The reality star tells Bustle she continues to have weekly private lessons with Maddie, whom she first started teaching at age 5.
"I had privates with her long before the show started and I still have a standing private with her. She always finds time to come in," Gianna said.
As fans anxiously await the second half of "Dance Moms" Season 6, Gianna has revealed she will choreograph numbers for the new episodes. And despite the program always being heavy on the momma drama, Gianna says she does her best to quell the on-set tension.
"I need to keep the kids focused on rehearsals because we're learning so fast. If there's drama with me or the kids, I try to shut it down as quickly as possible and just do my job."
© Copyright IBTimes 2023. All rights reserved.
FOLLOW MORE IBT NEWS ON THE BELOW CHANNELS