'Dance Moms' Season 7 Spoilers: Abby Lee Miller Brings In Brynn Rumfallo's New Rival In Episode 9 Preview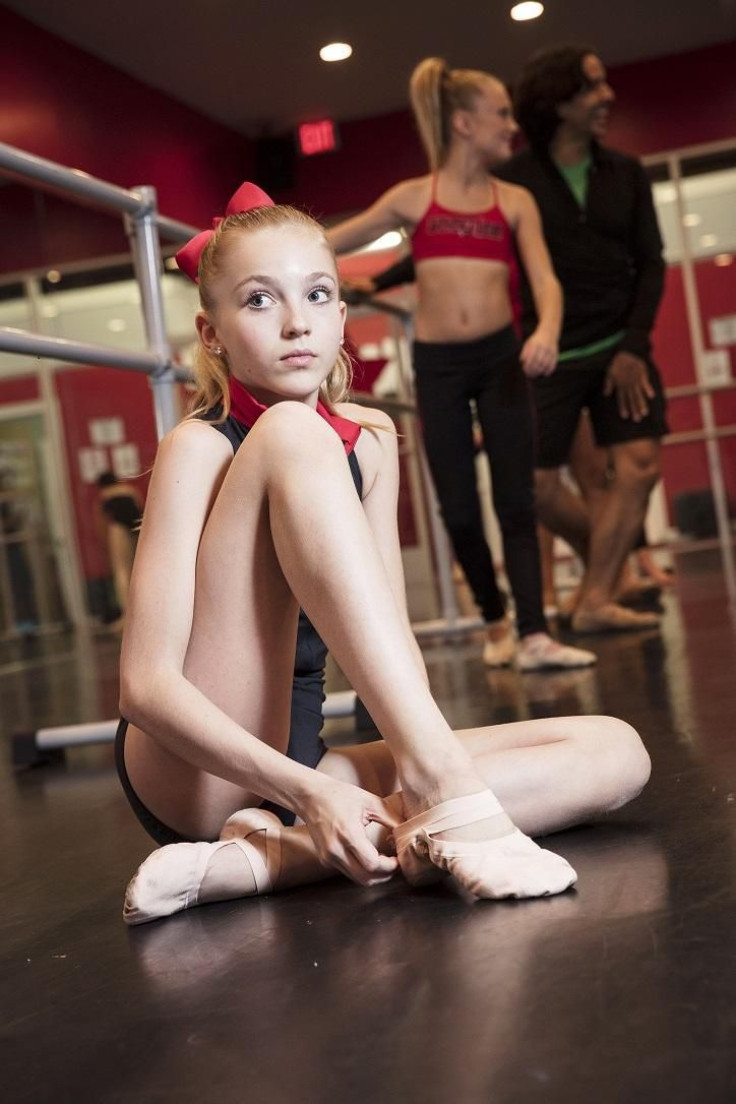 On the last "Dance Moms," Abby Lee Miller mentioned that Brynn Rumfallo didn't have a dancer to perform opposite her. It appears she'll fix that issue in episode 9. Lifetime's preview for the next Season 7 installment shows the introduction of Brynn's new rival.
"Abby auditions a new dancer to be a member of the team that's heading to Nationals," Lifetime's summary for "Battle of the Blondes" reveals. "The moms are hopeful about the new dancer, but [Brynn's mother] Ashlee disagrees after her mom insults Brynn."
"The last thing I need is for a mom to come in and bully my kid again," Ashlee complains in the episode preview.
Fellow mom Kira Girard agrees that Abby has something up her sleeve. "Abby does not have confidence in the team otherwise she would not have brought another dancer in," Kira says.
So, just who is this new dancer? Jane Dickson, a 14-year-old Los Angeles native, is reportedly the guest performer in episode 9. After previously auditioning for Season 6 of the series, Jane will dance opposite Brynn and the other elites in the group number, "Blush and Bashful."
Brynn won't only have the threat of a newcomer to worry about. Abby will also give her a solo to perform. Other soloists for the week include last week's big winner Lilliana Ketchman and troubled newcomer Maesi Caes.
"We're tracking the road to Nationals. Getting to the top is one thing, but staying there is a whole different ball game," Abby warns in the promo.
It doesn't appear Jane's appearance rattled Brynn too much. Attendees of Dream National Dance Competition in San Diego on Nov. 5 report she took home first-place in the teen division and third overall for her contemporary solo "Botched." The group also performed well, taking first in their division and first overall.
Lilliana had another great week. Her open routine, "Route 66," placed first overall while Maesi's hop hop number came in second.
"Dance Moms" airs Tuesdays at 9 p.m. EST on Lifetime.
© Copyright IBTimes 2023. All rights reserved.