Dance Moms Sneak Peek: Abby Lee Miller Lashes Out At Holly And Nia Frazier In Season 5, Episode 5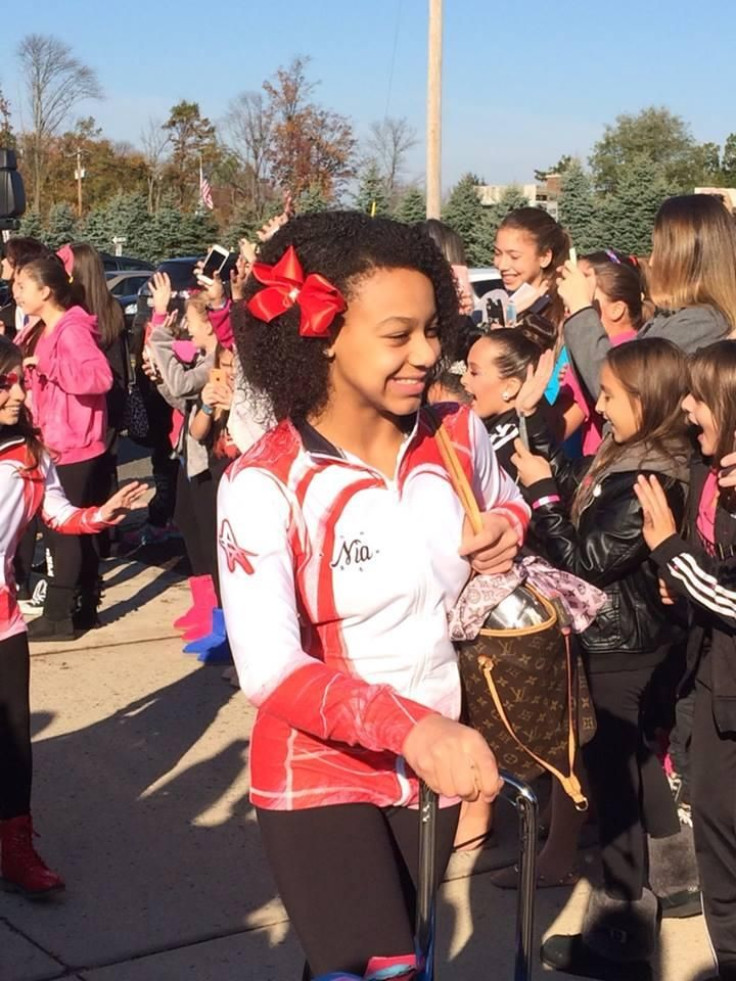 Abby Lee Miller's venture to Los Angeles will not be drama-free. In a sneak peek video of Season 5, episode 5, titled "Hello Hollywood, Goodbye Abby," the ALDC coach lashes out at one mother-daughter duo after the team arrives on the West Coast.
"We are in L.A. The girls have there first casting call and I think we are all really excited. This is a big deal," dance mom Holly Frazier tells the Lifetime cameras. Despite Holly's positive attitude, the team's excitement is short-lived.
"Do you have any words of wisdom for the girls? It's our first time together since we've been in L.A." Holly says ahead of the open audition, only for Abby to give her a short response. "No," says the coach while sporting a look of distaste.
"We haven't seen you as a group for several days and it is absolutely disgraceful," Holly says to Abby as the elite junior team looks on.
In typical Abby fashion, she decides to take out her frustrations on Holly's daughter, Nia Frazier, 14. "You do realize your mother is calling me disgraceful and I'm your teacher," Abby yells at the teen. "She needs to learn to keep her damn mouth shut!"
While Nia remains stoic during the sneak peek, Holly does not. "The moment anyone says anything to you, you go back and you strike at a child," Holly scolds Abby.
"I didn't strike at a child," Abby says. "Choose your words."
After the argument concludes, dance mom Melissa Gisoni shares her concern that the fight could put a damper on the audition process. "This is what I didn't want to happen," she shares.
Unfortunately for the ALDC, Abby's argument with Holly will not the only dramatic event in episode 5. In a promo for the upcoming installment, Abby also appears to get a tongue lashing from newcomer Jessalynn Siwa. "Where is Abby? Does she even believe in this team anymore," Jessalynn asks in the preview as Abby is seen turning her back on her students.
Episode 5 of "Dance Moms" Season 5 airs Tuesday at 9 p.m. EST on Lifetime.
© Copyright IBTimes 2023. All rights reserved.