'Dance Moms' Stars Kendall Vertes, Asia Monet Ray Launch Target Clothing Line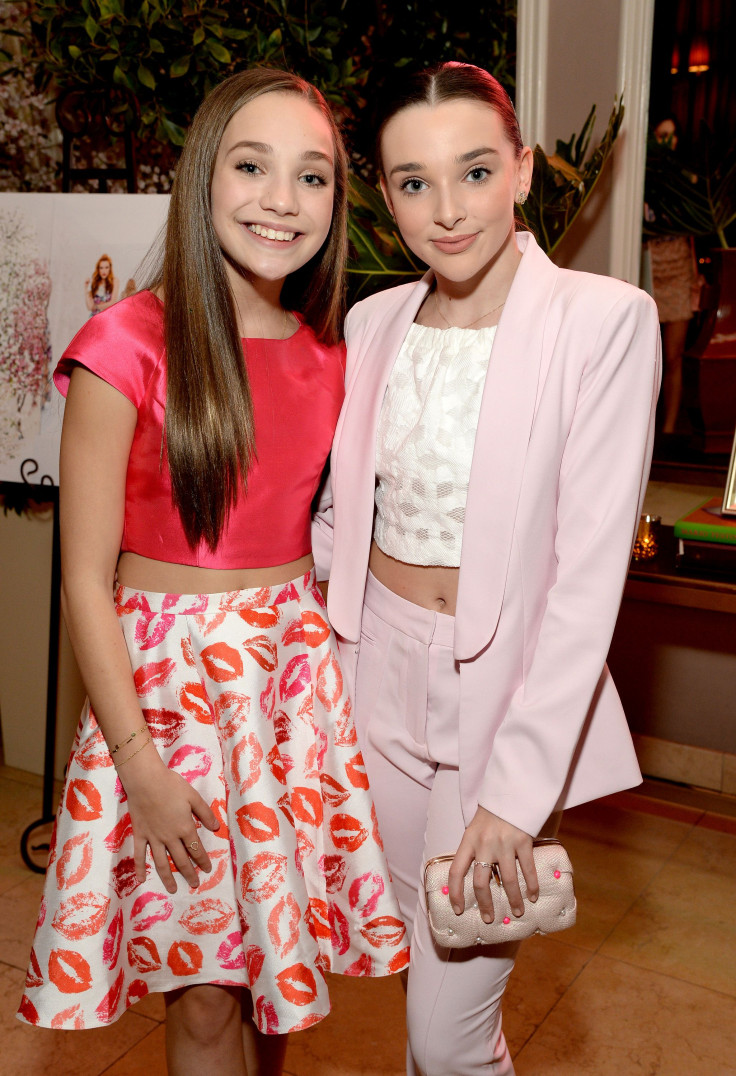 Maddie Ziegler isn't the only "Dance Moms" star with an eye for fashion. Current star of the Lifetime series, Kendall Vertes, and alum Asia Monet Ray, partnered with Target for an upcoming clothing line.
Target announced the Class of 2017 designers behind its new kids fashion brand Art Class and the lineup includes both Kendall, 14, and Asia, 11. Before the clothes hit stores on Sunday, Kendall took to Instagram to tout her achievement.
"Loved going to Target HQ to design" she said. Kendall's mom and co-star, Jill Vertes, also expressed excitement on Instagram, writing to fans on Thursday, "You're going to [love] it!"
Asia has also since spoke out about the line. "I can't wait for you all to see my designs," she wrote on Instagram, calling her time spent with the company "ahhmazing."
Target describes its Art Class, Class of 2017 guest designers as "a group of super-talented (and stylish) kids, bursting with creativity." The young talent worked alongside Target's product design team to pick styles, details, colors and more.
"Every piece of our new kids fashion brand encourages kids to get creative and let it show," Target explained of the line. "It's full of surprises and ready for play."
Target describes Kendall as "cool off-screen in casual, sporty looks" and Asia as being "a dancing, singing and acting prodigy that brings the wow factor to everything she does." Asia and Kendall teamed up to create at least one look for the line, a floral jersey dress and knit joggers.
Other designers in the collection include 7-year-old photographer Hawkeye Huey, 14-year-old app creator Mercer Henderson, 8-year-old surfer Steve Roberson, 10-year-old writer Hilde Lysiak, 10-year-old dancer Aidan Prince, 13-year-old singer Johnny Orlando, 7-year-old model Haileigh Vasquez, and 12-year-old cooking entrepreneur Cory Nieves.
Of course, Kendall and Asia are from the first (and likely the last) cast members of the Lifetime dance competition series to get into the fashion business. Shortly after leaving "Dance Moms" last year Maddie announced that she was coming out with Maddie Style, which released in Nordstrom in October. More recently, the 14-year-old announced an upcoming, limited edition T-shirt, which will be inspired by her fans.
Art Class arrives in Target stores on Sunday. Shoes and swimwear will be available in the fall. Sizes range in from 4-16. New collections will arrive in stores monthly.
© Copyright IBTimes 2022. All rights reserved.
FOLLOW MORE IBT NEWS ON THE BELOW CHANNELS