'The Dark Knight Rises' Bids Adieu to Pittsburgh Set [PHOTOS & VIDEOS]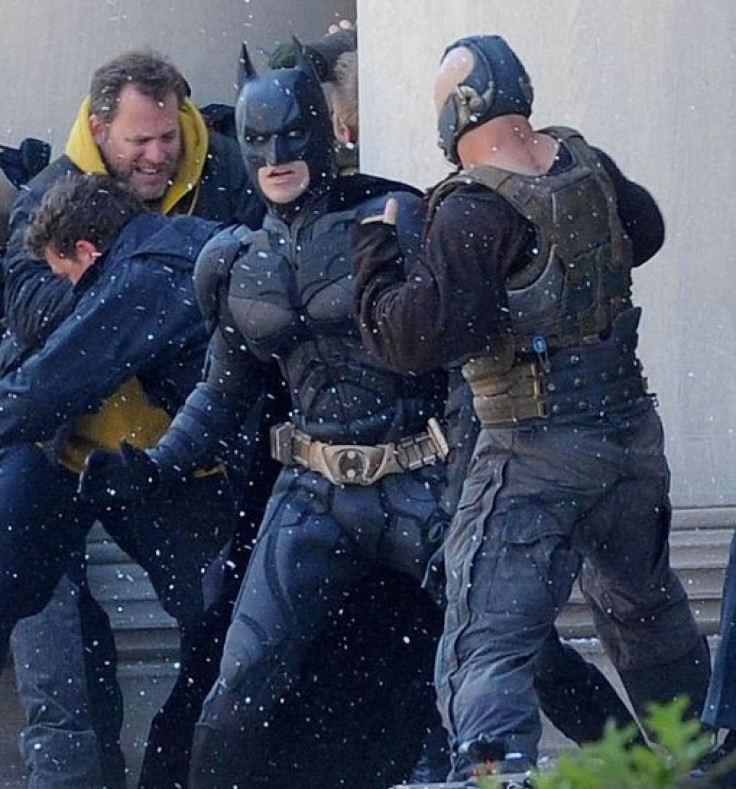 The Dark Knight Rises has left Pittsburgh, as 18 days of filming officially came to an end on Sunday.
Director Christopher Nolan and his crew thanked the city with a special one-page ad in the newspaper, aptly writing, Thank You Pittsburgh.
For the past several weeks, fans have been treated with exclusive images and videos of actors and props from the Pittsburgh set, including the Batwing, Anne Hathaway's Catwoman costume, the Batmobile and even members of the Steelers participating in a Gotham city football game.
Nolan and company didn't leave the city without giving back.
During filming, about two dozen trees were removed to transform downtown Pittsburgh into the winter wonderland of Gotham city. Nolan and The Dark Knight Rises producers reportedly donated to the nonprofit group Tree Pittsburgh and paid tens of thousands of dollars for tree replacements, the Pittsburgh Post-Gazette reports.
New trees will be planted in the fall, according to city urban forester Lisa Ceoffe.
They paid everything up front. There are no loose ends here, she told the Post-Gazette.
Pittsburgh, which was known to locals as Batburgh during the weeks of filming, was business as usual on Monday morning. Carnegie Mellon, where actors Christian Bale and Tom Hardy were filming fight scenes two weeks ago, was buzzing with freshmen moving into campus, while traces of Batman were nowhere to be found.
Hardy, who plays the villain Bane, recently spoke about all the media attention the film and the Pittsburgh set have attracted.
I think there's a certain inevitability if you're going to shoot in the middle of the street - that it's very hard to block off the entire street from people taking photographs . . . but that doesn't mean it's going to be anything like the film . . . it bears very little resemblance to what's going on, Hardy told Access Hollywood.
The Dark Knight Rises is set to film in Los Angeles next. The film, starring Bale, Hardy, along with Joseph Gordon-Levitt, Marion Cotillard, Michael Caine and Morgan Freeman, arrives in theaters on July 20, 2012.
© Copyright IBTimes 2023. All rights reserved.