'Dark Knight Rises' Prologue, Lindsay Lohan Playboy and Other 2011 Leaks [VIDEOS]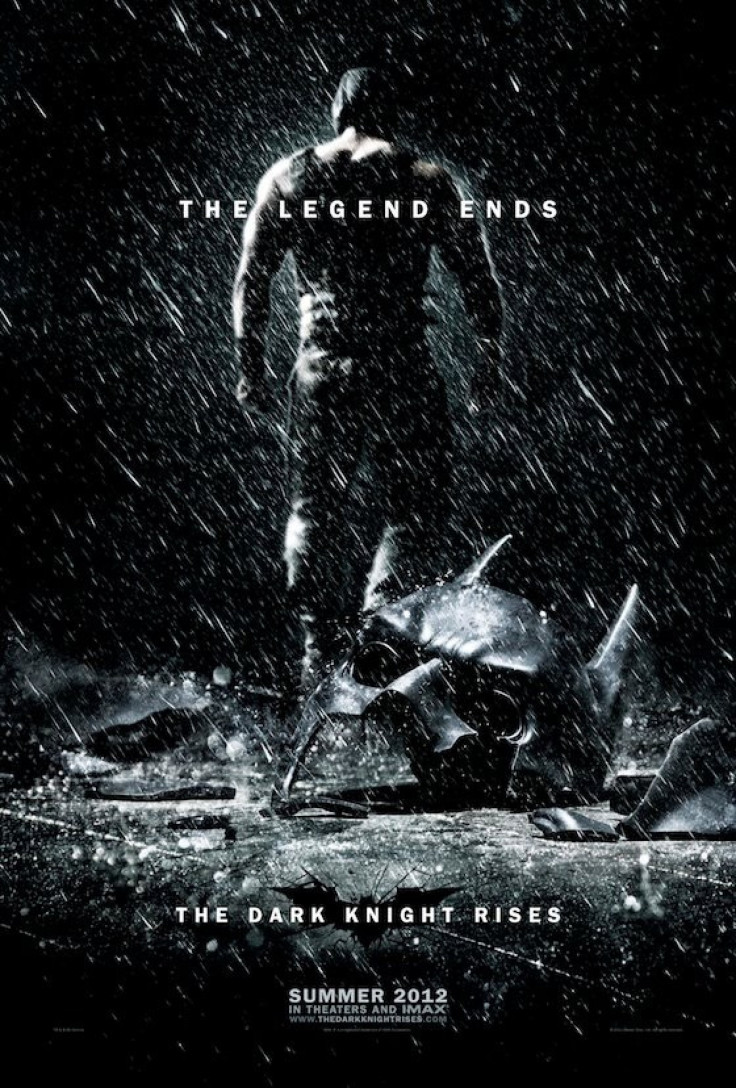 2011 was not only a big year for news, it was also a big year for online leaks. Several celebrities fell victim to online hackers who posted their nude photos or alleged nude photos on the Internet. Similarly, footage from some of the biggest movies last year also found its way on the World Wide Web.
Let's take a look back at some of the biggest online leaks of 2011.
1. The Dark Knight Rises Prologue: Batman fans got a taste of a six-minute prologue, which was leaked ahead of Tom Cruise's Mission: Impossible -- Ghost Protocol in select IMAX theaters, and there was no turning back. The Internet lit up like fire from those wanting to see the new footage of one of the most anticipated movies of 2012. Warner Bros. began asking host Web sites to remove the video. However, you can watch the leaked prologue below:
2. Lindsay Lohan Playboy pictorial: The troubled actress became an Internet sensation once again in December, not for her acting skills or legal problems, but for her long-awaited nude Playboy pictorial. The picture were reportedly leaked by a hacker and uploaded to a Russian Web site ahead of the magazine's planned release date. Playboy had hoped to unveil Lohan's Marilyn Monroe-inspired cover shot on The Ellen DeGeneres Show on Dec. 15, but the photos were released before then. Lohan was reported paid Lohan $1 million for the 11-photo spread that can be seen here.
3. Scarlet Johansson nude photos: In September, actress Scarlett Johansson found herself at the center of an Internet buzz when her nude photos appeared online. Reports were that the actress' nude pictures were hacked by a Florida man, who has since been charged. The photos show Johansson posing in her bedroom, facing the mirror, covering the front of her body with a towel. Her backside was completely on display. The second, a bit more explicit, reportedly showed Johansson posing on a bed with her chest and face exposed.
4. The Dark Knight Rises Trailer: Christopher Nolan's final installment of the Dark Knight Rises will be released in July, but fans were treated to a leaked official trailer before it was scheduled for release.
Watch the trailer below:
5. Taylor Swift's alleged nude photos: In October, the country singer promised legal war against Web site Celebrity Jihad for trademark infringement after alleged leaked topless photos surfaced on the site. The photos posted by Celebrity Jihad showed a woman who bears a striking resemblance to Swift, lying topless on a bed. The singer's legal team reportedly sent a letter to the Web site, asking for the removal of the false pornographic images and false news.
6. Madonna nude photos: In October, topless leaked photos of Madonna popped up on the Internet, putting the 53-year-old star in the news. The photos showed a scantily clad Madonna reportedly during a 2009 photo shoot for W Magazine with photographer Steve Klein, according to Pop Bytes. She was also unairbrushed and was seen topless glancing in a mirror as she undressed. The other pictures were of the singer, once again topless, sitting in a chair in her underwear while in the hotel room about four years ago.
7. Kim Kardashian music video clip: Following a lavish California wedding in August, reality TV star Kim Kardashian found herself in the spotlight once more after Perez Hilton got his hands on a clip from her never-released music video for the single, Jam (Turn It Up). Kardashian released the song in March, but the video never made it to the public.
Watch the video below:
8. Arnold Schwarzenegger's love child: News that the Terminator star and his wife, Maria Shriver, were ending their 25-year marriage came last May. As soon as the announcement of the split was made, news of the Governator's love child with housekeeper, Mildred Baena, leaked to media. News.Com.Au reported that Shriver allegedly shared the news of the child to friends at the Los Angeles Times following the announcement of the split.
9. Pippa Middleton's alleged naked photos: Topless photos of Pippa Middleton surfaced online in May and reported naked photos of her brother, James Middleton. OK! Magazine reported at the time that the naked photos are being shopped around wile the Telegraph reported that a family friend said the Middletons were furious at what they see as a betrayal. Pippa's sister, Kate Middleton married Prince William last April 29. Since then, Pippa's toned body has been the obsession of some men and a Facebook group was dedicated to her.
10. Chris brown's nude photos: In March, MTV.com reported that nude photos of the singer leaked online, showing a 21-year-old Brwon completely naked in front of a bathroom mirror. He was taking a photo of himself with his iPhone. The photo first reportedly showed up on WorldStartHipHop.com. Brown, who was fresh off an abuse scandal involving ex-girlfriend Rihanna, took to his Twitter stating, Another day!! Another lesson! Another party!! I'm so thankful to have the support of my fans and my music! Love.
© Copyright IBTimes 2022. All rights reserved.
FOLLOW MORE IBT NEWS ON THE BELOW CHANNELS