'The Dark Knight Rises' Trumps Colin Ferrell's 'Total Recall' Remake At The Box Office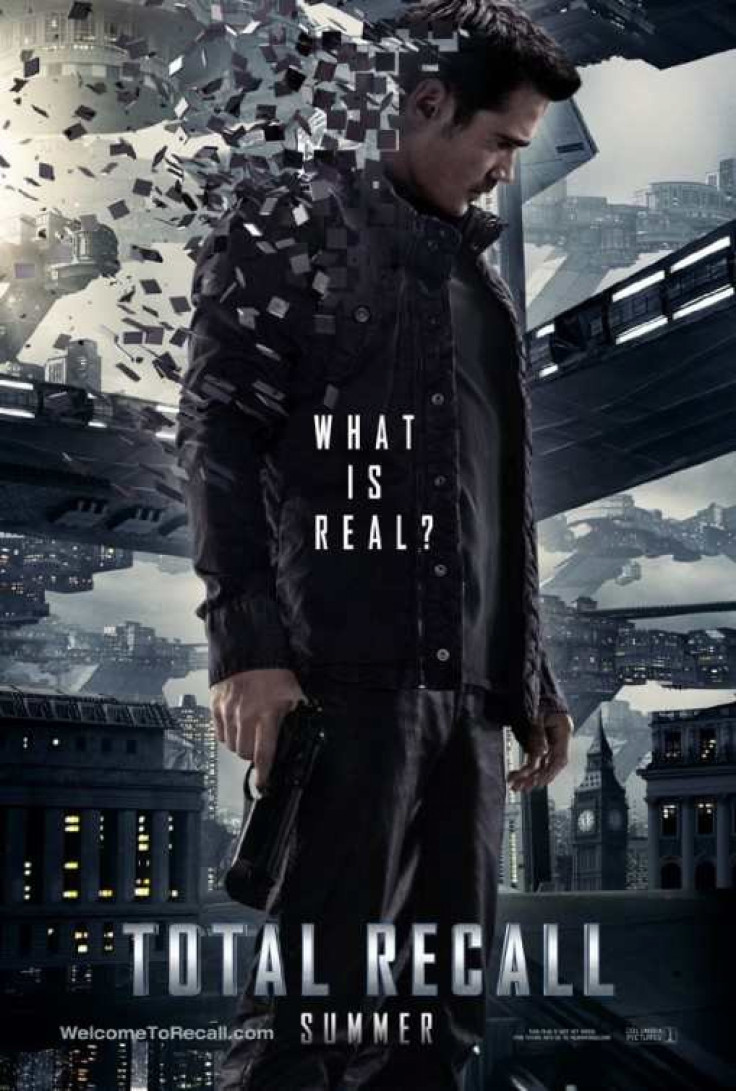 For the third Friday in a row, "The Dark Knight Rises" reigned supreme at the box office. Christopher Nolan's conclusion of his Batman trilogy earned $10.4 million, while newcomer "Total Recall," starring Colin Ferrell and Jessica Biel, managed to pull in just $9.2 million its first day in theaters.
Despite this being "Total Recall's" opening weekend, the Colin Ferrell vehicle is projected to gross only about $25 million from Friday to Sunday, according to Entertainment Weekly.
Although the film's opening isn't dismal -- the movie was not expected to be a blockbuster on the level of "The Dark Knight Rises" -- its performance is pretty poor in comparison to its source material.
In 1990, Arnold Schwarzenegger's "Total Recall" -- an adaptation of the Phillip K. Dick short story "We Can Remember It for You Wholesale" -- grossed $25.5 million its opening weekend and went on to make more than $260 million. Reminder: Those are 1990 dollars. Adjusted for inflation, that "Total Recall" achieved an opening of about $45 million in today's dollars.
Still, this "Total Recall" might do OK. Sony reported the movie cost about $125 million to make, so it could easily earn a small profit. But even a three-breasted woman won't turn "Total Recall" into the runaway hit its predecessor was.
It looks like it won't be as beloved by fans, either. In terms of ratings at Rotten Tomatoes, the original has 84 percent, while the remake has 31 percent.
Things could be worse, though. Ben Stiller's universally reviled "The Watch" is projected to take in a paltry $6 million in its second weekend. Now that's a bad box-office performance.
Find a complete list of the weekend's box office records fellow.
1. "The Dark Knight Rises" - $10.4 million Friday, $36 million weekend
2. "Total Recall" - $9.2 million Friday, $25 million weekend
3. "Diary of a Wimpy Kid: Dog Days" - $5.9 million Friday, $22.1 million weekend
4. "Ice Age: Continental Drift" - $2.5 million Friday, $9 million weekend
5. "The Watch" - $1.9 million Friday, $6 million weekend
© Copyright IBTimes 2023. All rights reserved.