'Dateline' Preview: 'Unsettling' Events Surrounding Bryan Rein's Murder Examined As 'The Mystery Unfolds'
On Friday night, "Dateline" will examine the murder of Bryan Rein. Throughout the new episode, NBC host Keith Morrison will take a closer look at the circumstances surrounding the young Montana veterinarian's death and learn why there is "more to this case than meets the eye."
According to those who knew Rein, he had always wanted to be a veterinarian, even though he found the profession to be difficult due to the fact that you are responsible for figuring out how the animal feels. After graduation, he moved to Montana and started his own business in 1995 in a town of 300 called Geraldine.
After starting his own vet clinic, which some said had been doing very well at the time, he moved his business onto a new piece of property. At that time, he hired his landlord, Marlene, to help him run the office. Throughout her time working for the young doctor, she would ask him if he had a girlfriend. For a while, he would tell her there was no one in particular that he had been seeing.
READ: 'Dateline' History Examined: Hosts, Past Stories, Executive Producer Speaks About Show's Longevity
However, that eventually changed when he revealed there was one woman in particular who would sometimes go over to his place and clean his house. After he began seeing her, "strange" and "weird" things began happening, as noted by Morrison in the preview below. "Not exactly frightening, more like unsettling," he notes, referring to a rock that was thrown into the window of Rein's business and a footprint that was outside the building.
He would later begin receiving unusual phone calls. At first, he blamed his sisters for the calls, but they soon stated that they were not the ones behind them.
Eventually, it was revealed that Rein had been shot to death, which launched an investigation into his murder. With a range of suspects and theories, those who knew Rein attempted to find leads and answers.
READ: 'Dateline' Announces New 'Motive For Murder' Podcast: How, When To Listen To Josh Mankiewicz-Hosted Episodes
Ultimately, some working the case began to believe that it had been a "crime of passion." Throughout the investigation, a certain suspect was looked at, even though some believed the evidence countered an emerging narrative.
On Friday's episode of "Dateline," viewers will get to watch how "the mystery unfolds" and the circumstances that led to Rein's death are revealed.
This episode of "Dateline," called "Mystery in Big Sky Country," airs Friday at 9 p.m EDT on NBC.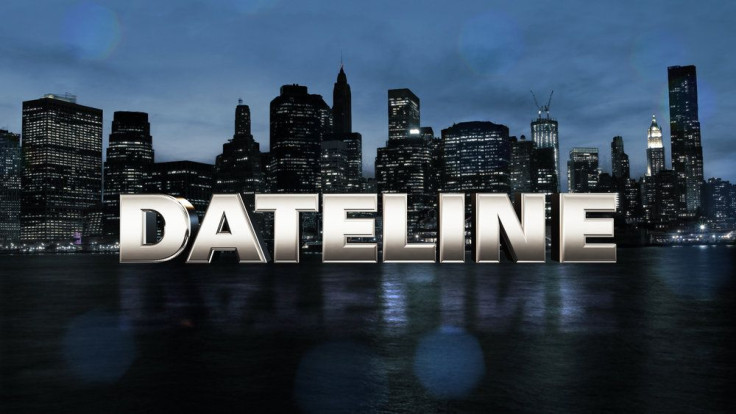 © Copyright IBTimes 2023. All rights reserved.