David Letterman: Please Retire!
OPINION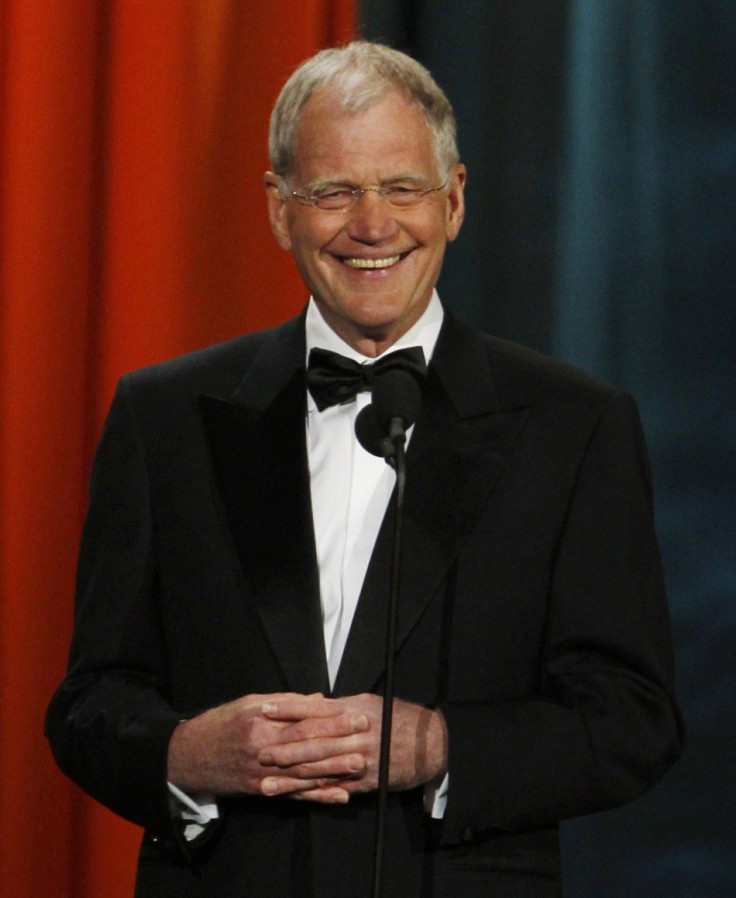 When I was a college student in the 1980s, I faithfully watched "Late Night With David Letterman" almost every night. If I was unable or unwilling to stay up till the program's 12:30 a.m. start time, I made sure to tape record the episode on my VCR (remember those things?).
During those halcyon days on NBC, "Letterman" was just about the best thing on television – the show was original, fresh, creative, innovative, cynical, unpredictable, iconoclastic, unconventional and wildly entertaining.
It was the perfect vehicle for young people who loved rock-and-roll and comedy, but who felt alienated by much of TV's bland, sterile fare; and also detested the "celebrity machine" of Madison Avenue and Hollywood.
I have fond memories of the bizarre and gnome-like Larry "Bud" Melman; "Viewer Mail," "Stupid Pet Tricks" and the "dropping things from building rooftops" segments.
The crowning glory of the show for me (and, I assume, for multitudes of my peers) was none other than Chris Elliot, one of the funniest, most brilliant, eccentric and under-rated comic performers of our era. Perhaps "comic" is an inappropriate term, since Chris didn't really tell "jokes," per se. Rather, he was more of a unique "performance artist" – his portrayal of such unusual, strange, captivating characters as "Fugitive Guy," "Panicky Guy," and "The Guy Under The Seats" (among others) were unforgettable.
Chris' greatest character, however, was himself – a hostile, insecure, paranoid young man perpetually in conflict with Letterman (and the rest of the world).
When Chris would appear as a "guest" on the show, he never stepped out of that "character" that he developed.
In a sense, the "Letterman" show was more of a parody or spoof of a normal, conventional talk show – and that was precisely what made it so great and cutting-edge. Under this premise, the "celebrity guests" were largely irrelevant – I think most viewers (like me) watched the show for its stock company of characters, skit segments and perhaps the occasional musical guest that one was unlikely to find elsewhere.
Indeed, David Letterman frequently made fun of his guests and brought them down to earth. The show appeared to destroy the very notion of "celebrity."
Thus, "Letterman" was the quintessential "anti-talk show."
In fact, Letterman often made fun of his own employers, NBC, and some of its programming, including "The Cosby Show," the number one show in the land throughout the 1980s and a veritable cash cow for the network; as well as the "Today Show" and its obnoxious host, Bryant Gumbel.
These were somewhat provocative things to do at that time.
I'm not sure if "Letterman" received high ratings or not -- but it didn't matter since in those days NBC generated such huge profits from popular prime time shows like "Cosby," "A-Team," "Cheers" and others that the network could easily afford to keep this bizarre, cult show on the air.
In the 1980s, Letterman seemed to play the role of "straight man," a nice, normal, polite, humble Midwestern boy who seemed appalled and overwhelmed by the glitz and glamour of big-time show-business.
But all good things must come to an end.
By 1990 or so, I no longer watched "Letterman" religiously mostly because I had to get up early to go to work. When I would periodically check in on the show, I noticed the program had embarked a long, slow, agonizing decline.
Part of the problem was that David Letterman became a "star" himself and he seemed to lose the original iconoclastic approach of what he had created.
"Cults" tend to have short shelf-lives – they are not designed for lengthy runs.
The real "jump the shark" moment occurred when Johnny Carson announced he was quitting the "Tonight Show," thereby prompting a public and acrimonious feud between Letterman and comic Jay Leno over who should succeed Johnny. (Leno, of course, won out).
By that point, Letterman had become an egotistical star, part of the show-business establishment.
Then he jumped NBC for rival CBS -- a move that seemed to receive unprecedented and excessive media coverage.
The "magic" of "Letterman" had evaporated.
Thus, over the past two long grueling decades, the talk show has deteriorated into irrelevance and obsolescence.
Letterman himself grew increasingly unpleasant and unfunny as the years passed.
In recent years, the show became "newsworthy" only when it generated some tacky controversy (like Drew Barrymore dancing naked on Letterman's chair; Letterman's insults of Sarah Palin; and, most upsettingly, revelations that Letterman habitually sexually harassed female staff).
I am puzzled as to why CBS keeps the show on the air -- obviously, it still must generate enough ratings and advertising revenue to justify its presence on the network's line-up.
But who watches the show anymore? I don't know a single person who is a regular viewer (and I know many people).
Moreover, the dramatically changed landscape of media (cable TV, internet programming, social media, etc.) has drastically eroded network ratings across the board. So, why has "Letterman" survived?
Of course, Letterman himself is extraordinarily well-motivated to keep this tired old tugboat moving -- who could turn down a $25-million annual salary?
Still, it's sad that he has overstayed his welcome by about 20 years.
© Copyright IBTimes 2023. All rights reserved.