The Day We Fight Back: Congress Battered With Emails And Phone Calls In Internet Protest Of NSA Spying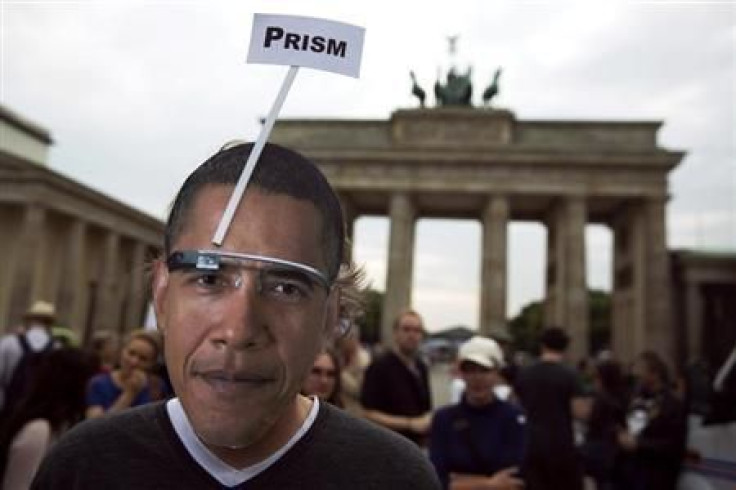 Online privacy advocates are turning the tables on government spies.
U.S. legislators on Tuesday are being bombarded with emails and phone calls as a daylong Internet protest involving more than 6,000 websites builds steam. "The Day We Fight Back," a protest against the National Security Agency's massive surveillance program, began at midnight on Feb. 11 and is continuing throughout the day on Tuesday. Participating websites include major platforms such as Reddit and Tumblr as well as relative newcomers like Upworthy. A number of advocacy groups -- including the Electronic Frontier Foundation, the ACLU, Demand Progress and the Other 98 Percent -- are also involved.
For the protest, participating websites have embedded a large black banner that allows visitors to input their email address and location and send a letter to their representatives in Congress asking them to oppose the FISA Improvements Act, a controversial piece of proposed legislation that critics say would essentially legalize the government's mass spying program.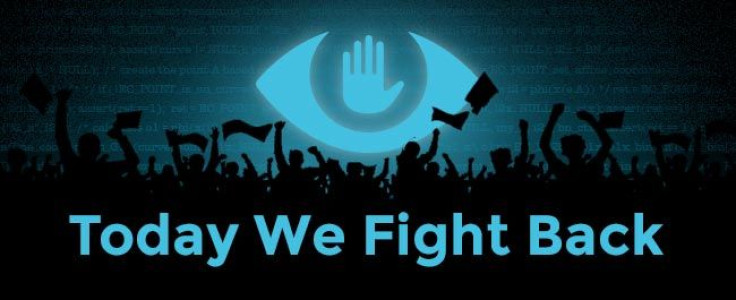 As of late Tuesday morning, more than 50,000 emails have been sent to lawmakers, according to TheDayWeFightBack.org. That list was growing by hundreds of emails per minute throughout the morning. The senators and representatives on the receiving end of the emails will receive a uniform message from each of the senders calling on them to stop the NSA's mass collection of personal data. Here's an excerpt:
"I urge you to support the USA Freedom Act (H.R. 3361/S. 1599), an important first step in stopping mass spying, reforming the FISA court, and increasing transparency. But reform shouldn't stop there: please push for stronger privacy protections that stop dragnet surveillance of innocent users across the globe, and stop the NSA from sabotaging international encryption standards."
The embedded banner also allows visitors to place robo-calls via Twilio Voice, an online communications company. At last check, more than 18,000 calls had been placed.
At least one Congressman has responded to the protest. On Tuesday, Republican Rep. Ted Poe of Texas tweeted with the hashtag #DayWeFightBack and a link to an op-ed he'd written on Foxnews.com where he compared the NSA's spying program to Orwellian-style Big Brother. "Government spies simply cannot disregard the law just because it is inconvenient," Poe wrote.
In addition to protesting government surveillance, the event was staged to commemorate Aaron Swartz, the Internet pioneer and activist who was found dead of an apparent suicide in January 2013 amid accusations of wire fraud.
According to TheDayWeFightBack.org, the NSA collected 97 billion pieces of data in March 2013 alone, including 3 billion from U.S. computers. Click here to email or call your legislators.
Got a news tip? Email me. Follow me on Twitter @christopherzara.
© Copyright IBTimes 2023. All rights reserved.