'Days Of Our Lives' Spoilers: Has Ciara Given Up On Ben?
She was his biggest supporter and always defended him when it seemed like he had been guilty of committing a crime. However, one year after his sister's body was found in their home with the trademarks from his time as a serial killer, it appears Ciara may have finally given up on the romance she shared with Ben on the Tuesday, Nov. 12 episode of "Days of Our Lives."
Ben (Robert Scott Wilson) wound up in jail after discovering Jordan (Chrishell Stause Hartley) strangled in the cabin he and Ciara (Victoria Konefal) were living in, and despite Ciara being comforting and on his side at the time, she may not be there now. As Ben reflected to Will (Chandler Massey), who is also surprisingly in jail for a not-yet revealed reason, he remarked that Ciara had been good to him and encouraged him to call the cops and report the murder, but it didn't do him any good at all, since he was now in prison because no other suspects emerged.
Now, it appears Ciara may have changed her tune when it comes to Ben, with her future firmly in her mind instead.
"Ciara tells Victor (John Aniston) she's given up on Ben," spoilers reveal.
Considering Victor tried to kill Ben himself a year prior as he primed Ciara for the Titan executive training program, he will likely be pleased to learn his granddaughter is no longer linked to the former serial killer/currently convicted murderer. As such, in an effort to make sure her future with the family is secure, she may be choosing to keep Ben in her past.
Of course, Ciara may also not be entirely truthful with Victor either, since she also knew that one year ago, Ben was terrified of what Jordan might do, and it was no secret that she wanted to find any way she possibly could to get her brother locked up. She may actually still believe in Ben and could be secretly supporting him. In fact, she might be pulling a con to make it look like she isn't on his side so she can determine just who really is behind Jordan's death.
She may even suspect that Victor pulled a fast one by orchestrating the crime after Ben asked him to get Jordan off his back, but that he then flipped it around to make Ben look like the guilty party. Only time will tell about who really committed murder and where Ciara's loyalties truly lie.
"Days of Our Lives" airs weekdays on NBC.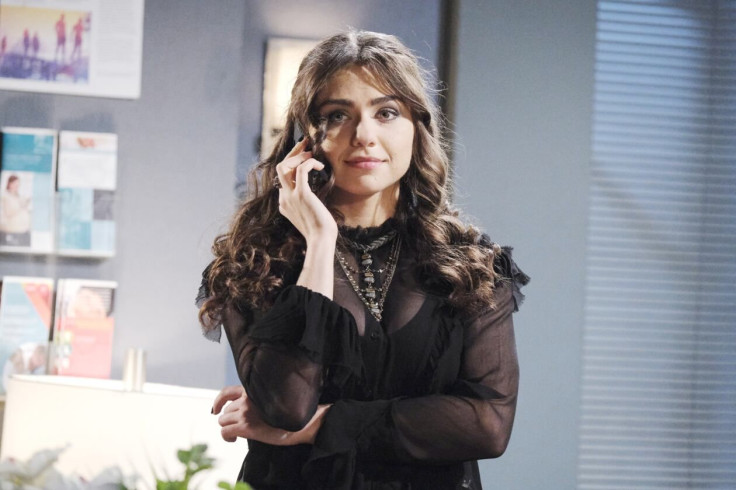 © Copyright IBTimes 2023. All rights reserved.