Deadly Bear Mauls Alaskan Teens, Plus 20 Horrific Animal Attacks On Humans (Photos)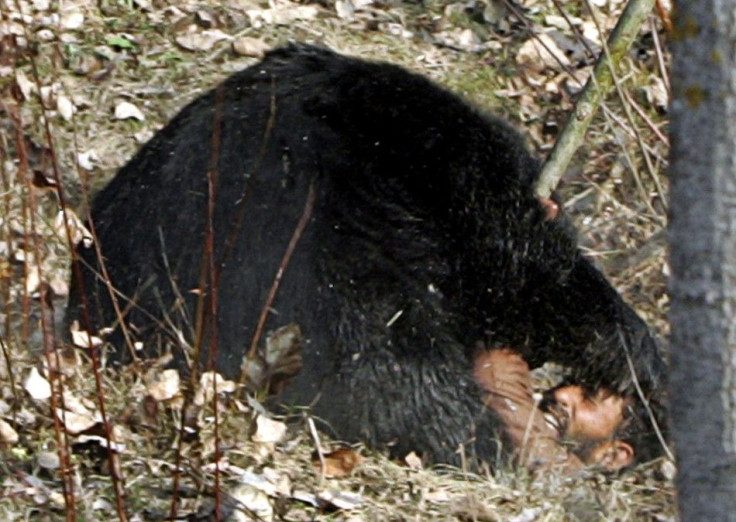 A group of teenagers are battling for their lives after a horrific Grizzly Bear mauling on Saturday at an Alaskan creek in Talkeetna. The boys were part of a survival skills program which comprised of a 30 day backpacking course through the Alaskan wilderness.
While crossing a creek, the bear approached the two teenagers in the front of the group and began to attack. Two 17 year olds, Joshua Berg and Samuel Gottsegen suffered serious bite wounds and were transported by air to an Anchorage hospital. The bear first mauled Berg then focused on another victim before returning to continue attacking Berg.
Five other teens in the group suffered mild to low critical injuries. A helicopter was flown in to assist, but it was determined that a better medically equipped aircraft was needed for the seriously injured teenagers.
State trooper spokeswoman Megan Peters described the attack saying the back line of the group heard warnings from the two teenagers in front. The two teens suffered the brunt of the mauling. The teenagers activated a locator beacon that issued a signal where rescuers were able to locate them.
"They were mauled, very severely...It was truly an emergency situation," said Peters.
According to state troopers, the mother bear was with her cub during the attack raising concern whether the bear was disturbed by the group or if the attack was purely random. The teenagers reported that they were following protocol by alerting bears and animals of their presence, allowing them an opportunity to flee. This lesson was taught throughout their training before deploying students into the wilderness during the final days of the program.
"The students say they were" doing that, Palmer said.
State troopers are continuing their search for the bear responsible for the mauling but have not yet located the animal or her cub as of Sunday night.
News of the teenagers' mauling comes just weeks after multiple reported bear attacks at Yellowstone National Park where a man was killed by a bear defending her cub. A Michigan woman was seriously injured by a black bear along with another reported attack in Arizona.
Many attacks are triggered when humans are inside of the animal's comfort zone. When it feels threatened, any animal may attack in self defense. The recent mauling is just one of many horrific animal attacks on humans that have hit the news.
Click "START" to see photos of situations where animals attack.
© Copyright IBTimes 2023. All rights reserved.