Delaware Woman's Decades-Old Letter In A Bottle Returned, 'Perhaps It Traveled The World'
A kayaker has reunited a woman with a letter she wrote 35 years ago after finding her message in a bottle floating in a Delaware river.
The letter was penned by Delaware resident Cathi Riddle, and her cousin, Stacey Wells. On the paper, dated Aug. 1, 1985, the two wrote about their family pets and were curious to know more about the person who would find their letter, reports ABC News.
"My cousin and I were staying at the beach and we decided to write the letter and send it out and see how far it went," Riddle revealed.
Although the message in the bottle was found just miles away from Riddle, who now lives in Milton, Delaware, she believes her note could have made it a far distance. "It didn't travel very far, but perhaps it traveled the world and came back," she said.
On Aug. 8, a few days after Tropical Storm Isaias hit the area, Brad Wachsmuth spotted what he thought was a piece of trash floating in the river. "As we usually do as kayakers, we try to pick up trash out of the water when we can," he explained to WBOC.
However, once he returned to the shore, his friend noticed there was something in the bottle. "My friend Jeff said, 'I think there's something in there,' so when we got to shore I pulled the bottle out of the back of the kayak, opened it, and found the letter," Wachsmuth said.
Wachsmuth admitted that he was amazed to find the bottle in the same area so many years later, stating, "With the tides, and the number of storms that come here, tropical storms, nor'easters, hurricanes, over 35 years you would expect that it wouldn't end up in the same waters."
Wachsmuth then reached out to the Milton Historical Society, which helped the kayaker contact Riddle and reunite her with the letter last Thursday.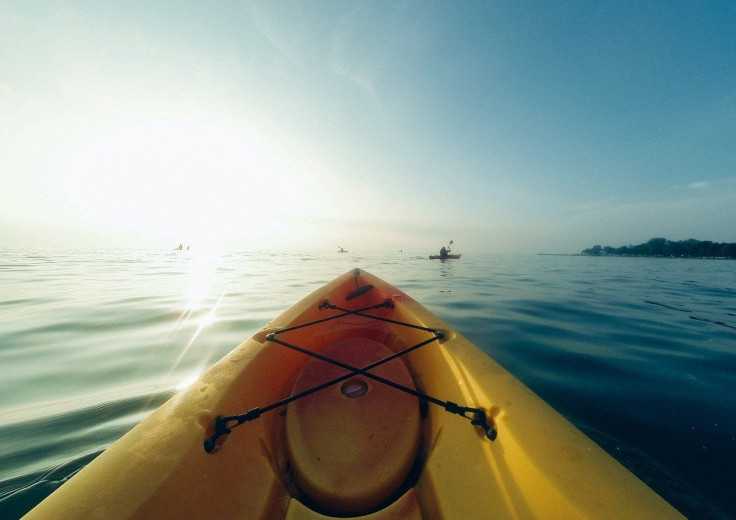 © Copyright IBTimes 2023. All rights reserved.