Dell 3Q Earnings: Is Service Model Kicking In Profitably?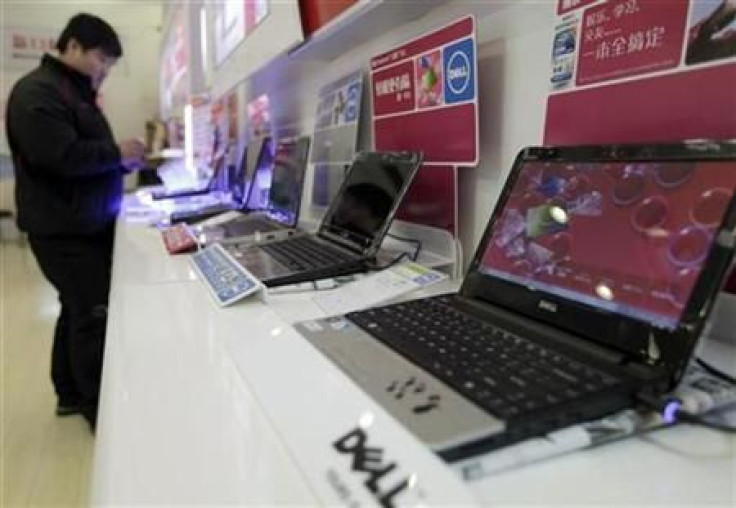 When he was 22, Michael Dell was the guy to sell you a PC or laptop by mail, offering you just what you wanted over the phone, with an industry standard box that was cheaper than the competition's.
Now that he's 47 and back as CEO of Dell Inc. (Nasdaq: DELL), now the world's No. 3 PC maker, he'll still sell you a PC or laptop, but he'll also offer your business software, security and storage products that compete with offerings from his bigger rival, Hewlett-Packard Co. (NYSE: HPQ), the top computer maker and now the No. 2 PC maker.
For the first time, China's Lenovo Group (Pink: LNVGY) has displaced U.S. companies as the No. 1 PC vendor.
But does the Round Rock, Texas-based Dell's strategy work? Investors clearly don't think so yet. So far this year, Dell shares have given back 34 percent of their value; for the past 52 weeks, the loss is 37 percent.
Analysts polled by Thompson Reuters expect Dell to report third-quarter earnings to fall to 40 cents a share on revenue of $13.91 billion from 54 cents a share on revenue of $15.37 billion a year ago.
"Dell's fighting an uphill battle," said Steve Milunovich, analyst with UBS. It's fighting an environment with laggard PC demand coupled with new threats from Lenovo, while trying to implement its new service model.
Even now, about 50 percent of Dell revenue comes from PC sales, the analyst said, a weight on earnings. Gross margins in PCs and laptops are paper-thin, with those for storage, services and software far fatter.
With a "neutral" rating on Dell shares and a price target of $9.29, the UBS analyst wants to see how the company meets new competition from its partner, Microsoft Corp. (Nasdaq: MSFT), the top software company, which is now shipping its Surface tablet against several Ultrabook-based laptops from Dell as well as a tablet based on Windows 8 RT.
Meanwhile, Dell's servers have "caught up" with those from HP and services are catching on.
Over the past five years, Dell has acquired a score of companies, including the second computer services firm founded by two-time presidential candidate H. Ross Perot (Perot Systems); in the third quarter it completed the $2.5 billion purchase of Quest Software, a specialist in management systems.
Milunovich said the gamble on the new, upscale Dell is at "an inflection point" now.
Meanwhile, analyst Shaq Wu of Sterne Agee is also mixed on Dell. Also with a "neutral" view on the shares, Wu doesn't have a price target. He suggested the company will report results that beat expectations, issue a bullish forecast and enjoy a rally in the shares.
The company's fourth quarter, which ends in January, traditionally is its strongest, with sales for consumers and business peaking. Microsoft Windows 8 is also expected to trigger a new round of purchases that may have been deferred in anticipation.
Where's the silver lining in the new strategy?
Wu sees servers sold to enterprises accounting for about 16 percent of revenue, with services accounting for another 15 percent. As well, sales to consumers now amount to only about 18 percent of revenue, with about 60 percent to large and small businesses, with the remainder to the public, or government sector.
"Dell's in a tough fundamental position," Wu said, because it's under pressure from Lenovo as well as Taiwan's Acer Group (Taipei: 2353), as well as Microsoft and even Google (Nasdaq: GOOG), now selling its Nexus tablet and Motorola smartphones.
Dell and CFO Brian Gladden are likely to address investors after results are announced after the Thursday close. Their forecast for the current quarter and next year will also be closely watched.
Shares of Dell closed at $9.58, up 18 cents, in Wednesday trading. Their 52-week high was $18.36 and the low $9.11.
© Copyright IBTimes 2023. All rights reserved.