Demi Lovato Splits From Guilherme 'Bomba' Vasconcelos After 10 Months Of Dating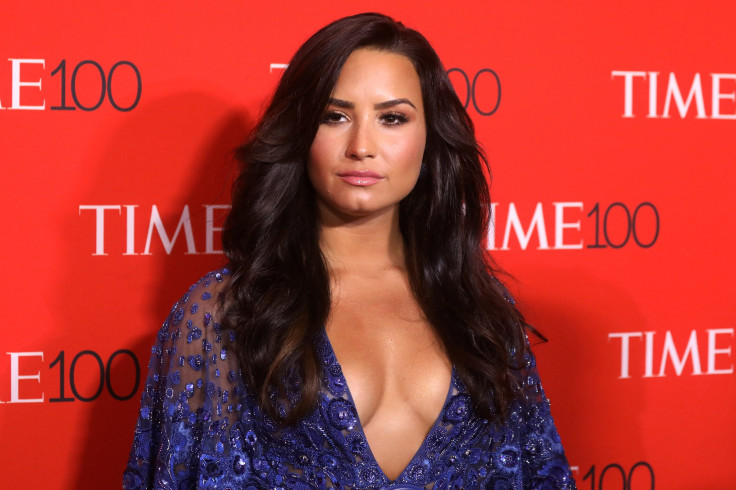 Demi Lovato recently ended her relationship with Guilherme "Bomba" Vasconcelos.
A source told People that the split was mutual, and it wasn't dramatic. "Bomba is a good guy, but the relationship just ran its course," the source said.
Lovato and Vasoncelos were first linked in July of last year. Since then, the two have made their relationship very public via their respective social media accounts. The estranged couple's last post was on April 17, and it was a photo of the two of them together. The professional fighter captioned the snap by saying he missed Lovato a lot.
Read: Nick Jonas wants to team up with Demi Lovato in "Camp Rock" sequel
Last month, Lovato also visited Ellen DeGeneres on the latter's talk show, "Ellen Show." During her interview, the singer gushed over Vasconcelos and called him "cute." She also shared that she's very happy at the moment because her life has been so good. At the time, Lovato also promoted her upcoming documentary, "I Am: Demi Lovato," which will be released on YouTube sometime at the end of the year.
Lovato shared the news to her millions of fans on Twitter by posting a tweet about her upcoming project. The official Twitter account of YouTube also released a photo of Lovato with four young children during her humanitarian work. According to ELLE, the documentary will focus on Lovato's life over the past year as she works on her new album.
While speaking with People, the "Confident" singer said that the past year has been one of the most transformative years of her life. "I am looking forward to bringing my fans on this journey of continued growth and self-discovery in both my music and my personal experiences," she said.
Meanwhile, Lovato was previously in a relationship with actor Wilmer Valderrama. In June of last year, both of them posted cryptic messages on their respective Instagram accounts and confirmed their decision to go their separate ways. Lovato and Valderrama expressed their sadness over their split, especially since they were together for almost six years. "This was an incredibly difficult decision for both of us, but we have realized more than anything that we are better as best friends. We will always be supportive of one another," they said.
Lovato and Valderrama first met in 2010 during the filming of a PSA for Voto Latino at the latter's home. In an interview with Complex in 2015, Lovato recalled what her reaction was when she first saw Valderrama. "Of course, I was like, 'Oh, my God. You're so attractive.' And he was like, 'You are not 18. Get away from me.' Then we became really good friends, and he was there for me through a number of situations and breakups and whatever. Then as I got older and we grew closer, it was like, 'Hey, maybe we should try this thing out.' We did, and we've basically been together ever since," she said.
In May of the same year, Lovato also expressed her gratitude towards Valderrama for helping her through her battle against her eating disorder. While speaking with the Huffington Post Live, Lovato said that Valderrama doesn't like taking credit for helping her through that difficult time of her life. "But I guarantee I wouldn't be alive without him today," she said.
© Copyright IBTimes 2023. All rights reserved.