Demi Moore, Ashton Kutcher's Marriage Was 'Really Hard' On Tallulah Willis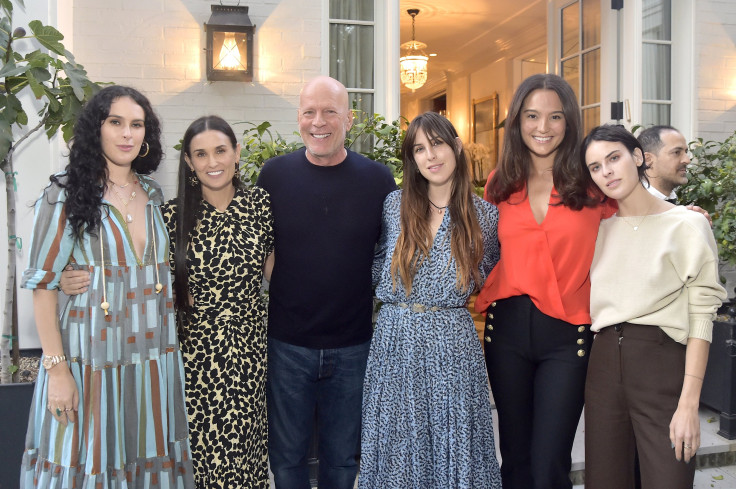 KEY POINTS
Tallulah Willis spoke about her mom Demi Moore and Ashton Kutcher's marriage on "Stars on Mars" Monday
Tallulah said she had not been aware of how famous her family was until Moore and Kutcher's romance
She confessed that it sent her into "a total dumpster fire" of emotions
Tallulah Willis got candid about the negative impact her mom Demi Moore's marriage to Ashton Kutcher had on her growing up.
Tallulah recounted her mom's marriage to the "That '70s Show" alum during Monday's episode of Fox's "Stars on Mars," where she was asked by Ronda Rousey about her experience growing up with "extremely famous parents."
The fashion designer, whose dad is "Die Hard" star Bruce Willis, admitted that she "didn't fully understand" just how famous her family was until her mother started dating Kutcher.
"It was, like, 2003, [and] my mom had just started dating Ashton," Tallulah said. "It was that moment, [when] a lot [was] going on, [that] I really went inside of myself."
She added, "That did send me into, like, a total dumpster fire. It was really hard, and I'm still unpacking."
Tallulah was 11 years old when Moore and Kutcher got married at their home in Beverly Hills. At the time, the "G.I. Jane" actress was 40 and Kutcher was 25.
After six years of marriage, the pair decided to call it quits in 2011. They finalized their divorce in 2013.
Kutcher, 45, previously opened up about being a stepdad to Moore's three daughters with Bruce — Rumer, 34, Scout, 31, and Tallulah — in his interview with Esquire in January.
The "No Strings Attached" actor admitted that taking on the responsibility of co-parenting three young children in his 20s had been difficult.
"I was 26, bearing the responsibility of an 8-year-old, a 10-year-old and a 12-year-old. That's how some teen parents must experience their 20s," he told the magazine, adding that he still maintains a relationship with his former stepkids.
Kutcher admitted during the interview that he was "f---ing pissed" when his ex-wife released her 2019 memoir, "Inside Out," because it resulted in an increase in the media attention on him, his wife Mila Kunis, and their two kids, Wyatt, 8, and Dimitri, 6.
The actor also spoke about Moore's pregnancy loss and how it affected him.
"Losing a kid that you think you're going to have, and that close to thinking you're going to have a kid, is really, really painful," he said. "Everyone deals with that in different ways."
Kutcher said that he "loves kids" and that the idea of having another child would have been "incredible." But despite the pain, he said that he wouldn't change what happened.
"For whatever reason, I had to have that experience," he added.
Meanwhile, Tallulah recently shared in an essay for Vogue how she's coping with her dad Bruce's frontotemporal dementia diagnosis.
She admitted that she knew years before the diagnosis came out that something was wrong with her father. However, when his unresponsiveness "broadened," she "took it personally" and thought he wasn't interested in her anymore.
After seeking help for her own personal issues, which include struggles with anorexia, body dysmorphia and ADHD, she said she has been focusing on her relationship with her father and cherishing every moment with him.
"In the past, I was so afraid of being destroyed by sadness, but finally, I feel that I can show up and be relied upon. I can savor that time, hold my dad's hand, and feel that it's wonderful. I know that trials are looming, that this is the beginning of grief, but that whole thing about loving yourself before you can love somebody else—it's real," Tallulah wrote.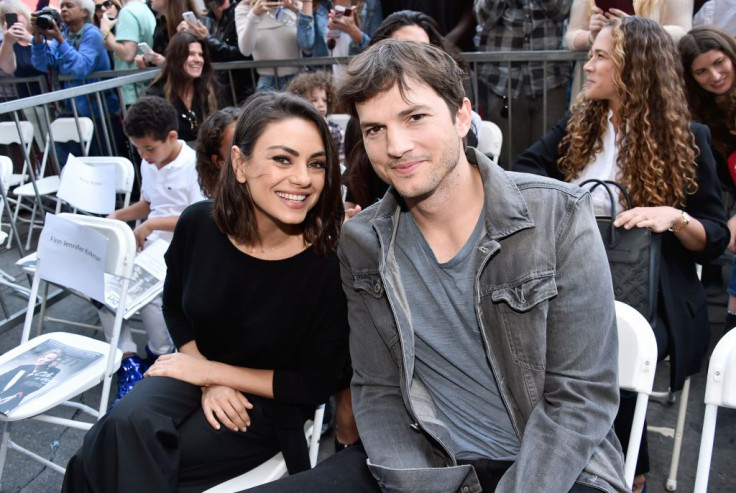 © Copyright IBTimes 2023. All rights reserved.