Democrats Say They Expect 'Hostile' Transition After Trump Leaves White House
KEY POINTS
Democrats believe troubled Obama-Trump transition is a preview of the next transition
Several Democratic candidates are drafting plans to deal with hand over difficulties
Sen. Warren has already openly announced her plans to investigate Trump's administration
If President Donald Trump fails to secure his re-election this fall, he might not go easily, some Democrats have said. As such, several Democrats with their eyes on the presidential nomination have said that they are already preparing to handle a difficult White House transition.
According to a Politico report, a former top official in President Barack Obama's White House said a Democrat who's defeated Trump will face "the most hostile, least professional transition in American history. And the new administration will have to spend the early period – when it should be hitting the ground running – unearthing buried bodies."
The report said that several campaigns are quietly drawing up transition plans that anticipate difficulties with Trump's team.
Sen. Elizabeth Warren, D-Mass., has openly expressed her concerns about a White House transition. In a plan detailing her desired first actions as president, she wrote that "we will not be able to assume good faith cooperation on the part of the outgoing administration." Part of her plan includes setting up a body to investigate a number of Trump appointees and cabinet members.
Non-partisan group Partnership for Public Service has been encouraging Democrats to already consider how they would handle an unconventional presidential handover.
Politico reports that a group named National Security Action is quietly pulling together reports on various aspects of the Trump administration, in particular, its foreign policy. The aim will be to inform the potential future Democrat president with steps they might take to swiftly gut Trump's policies despite a difficult transition.
National Security Action's project, dubbed "FP2021," doesn't plan to support a particular candidate nor does it intend to offer up policy proposals – their only goal is to provide a road map to facilitate the rollback of Trump's policies.
A look back at the troubled transition between Obama and Trump no doubt is being seen as a possible preview of how a future handover could unfold. It was characterized by poor organization and a lack of communication between the two teams.
Given the scandal-heavy nature of this administration, and the various investigations which have been met with less than complete cooperation by the White House, Trump's team may be less than enthusiastic to hand over documents which they have fought to withhold from public disclosure as well.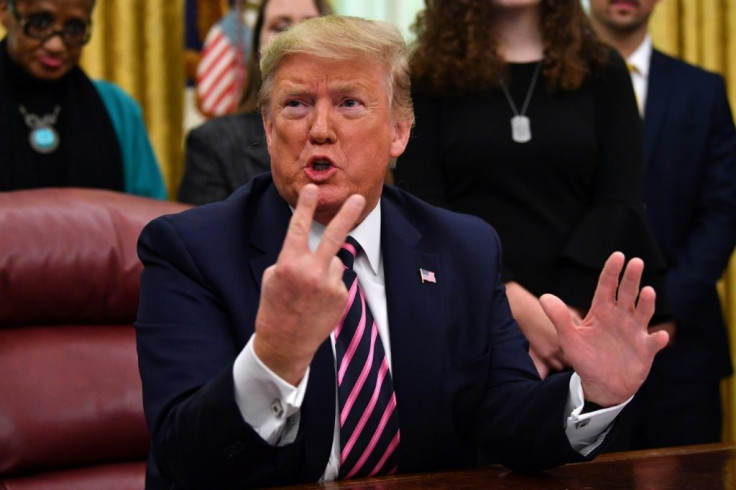 © Copyright IBTimes 2023. All rights reserved.