Dems Facing A 'Double Threat' As Voters Of Color Shift To GOP: Left Group Warns
KEY POINTS
Way to Win warned that Republicans received a boost from voters of color last year
The group noted that Democrats should consider seeking support from a multiracial coalition
Republicans are "optimistic" for the 2022 elections
A progressive group warned Democrats of a "double threat" in the midterms as voters of color may no longer be as invested in supporting Democratic candidates, with 2020 trends among voters indicating that the GOP is gaining support from people of color.
In its 2020 post-election report, leading progressive fundraising and organizing group Way to Win analyzed 64.8 million voters who participated in the 2020 election in 11 states – Texas, Georgia, Pennsylvania, Colorado, Virginia, North Carolina, Florida, Arizona, Nevada, Minnesota and Michigan.
The group warned that "Democrats must contend with a double threat in these 11 key battleground states – erosion of Democratic support, and new voter enthusiasm for the GOP among voters of color and younger voters." Republicans have also been urging first-time voters of color to cast their votes next year.
The report noted that roughly 20% of first-time voters who voted for a Republican candidate were people of color, raising the question of whether Democrats will continue to have a stronghold on this section of voters, particularly Latinos, African-Americans, and Asian American Pacific Islanders (AAPIs).
Furthermore, the report found that Republican candidates received a boost in support from Latino and AAPI voters in Georgia and Black male voters in Colorado, Florida, Georgia, Nevada, and North Carolina.
"These trends … demonstrate the urgent need for campaigns and independent groups to stop assuming voters of color will vote Democrat," Way to Win wrote in the report.
The group added that the Democratic Party must rethink its strategy of directing "majority of resources – and genuine persuasion efforts – at white voters." The group mentioned the Sun Belt as an area where Democrats can gather support in the next cycle, pointing out that "majority of new, likely Democratic voters live in the South and Southwest, places the Democratic establishment have long ignored or just waking up to now."
For Way To Win, Democrats will establish a "winning" coalition if it seeks one that is "multigenerational, multiracial and has near equal representation of white voters and voters of color."
The group's warning amid concerns that African-Americans, Latinos, and younger voters may be getting discouraged from supporting the Democratic Party next year, especially with the recent setback on efforts to provide a pathway to citizenship for young immigrants brought to the U.S. illegally as children, Associated Press reported.
Reports of mistreatment among Haitian refugees at the U.S.-Mexico border also fueled debates on whether President Joe Biden's pledge of humane treatment for refugees will be fulfilled.
Meanwhile, Republicans have increasingly expressed optimism for the 2022 midterm elections as Biden's approval ratings have declined and Democrats continue to battle for their policy agenda to be passed. A Politico/Morning Consult poll last month revealed that 58% of Republicans were either "extremely" or "very" enthusiastic to cast their votes in 2022.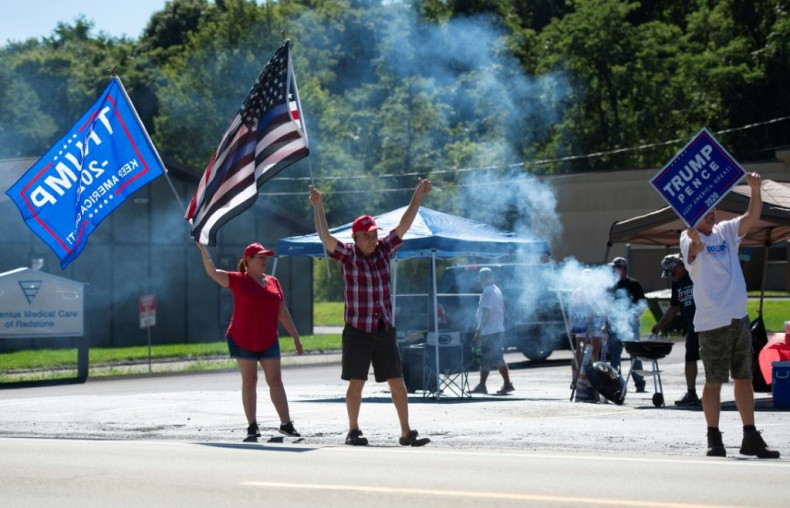 © Copyright IBTimes 2022. All rights reserved.