DeSantis Will Beat Trump, Become 2024 GOP Presidential Nominee, Betting Odds Suggest
KEY POINTS
DeSantis scored 38% in the odds ahead of Trump's 36%
Trump's prospects fell after the House Select Committee's public hearing on the Capitol riot
Neither DeSantis nor Trump have announced plans to run for the White House in 2024
Gov. Ron DeSantis, R-FL, may beat former President Donald Trump as the GOP's presidential nominee in 2024, current betting odds suggest.
The latest odds from betting market PredictIt found that DeSantis has a 38% chance of scoring the 2024 GOP presidential nomination, ahead of Trump's 36%. The two Republicans are followed by former U.S. ambassador to the United Nations Nikki Haley with 7%; former Vice President Mike Pence with 6%; and Sen. Tim Scott, R-SC, with 4%.
Trump's prospects have fallen from 38% on June 8 following the public hearing held by the House Select Committee investigating the events that led up to the deadly riot at the U.S. Capitol on Jan. 6, 2021. In the hearings, the panel released evidence showing Trump at the center of the attempt to overturn the results of the 2020 election.
"Donald Trump was at the center of that conspiracy," the committee's chair, Rep. Bennie Thompson, D-MS, said in his opening statement during the first public hearing. "Ultimately, Donald Trump — the president of the United States — spurred a mob of domestic enemies of the Constitution to march down the Capitol and subvert American democracy."
In addition to allegedly promoting conspiracy theories and false claims, Trump also endorsed his supporters' calls to "hang Mike Pence" after he refused to stop certifying electoral votes declaring Joe Biden as the winner of the 2020 election.
Greg Valliere, chief U.S. policy strategist at AGF Investments, said the downtrend in Trump's odds could lead him to be "eclipsed" by DeSantis who Republicans see as "more palatable" than the former president, according to a recent note.
The betting odds come as DeSantis on Wednesday welcomed the support of Tesla CEO Elon Musk who said he is leaning toward voting for the Florida Republican in the next presidential election.
Neither DeSantis nor Trump have publicly announced their plans to run for the White House in 2024. However, DeSantis has already raised more than $100 million in the 2022 election cycle.
Trump, for his part, previously said he will wait until after the midterm elections conclude to announce his plans for 2024. However, recent rumors suggest Trump plans to kick off a 2024 bid with a flashy rally to be held in venues near DeSantis' mansion in Tallahassee, Florida.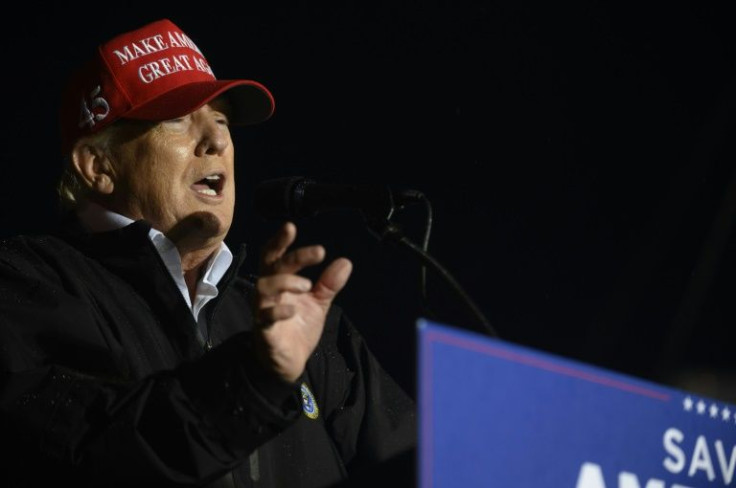 © Copyright IBTimes 2023. All rights reserved.