Despite A Booming Box Office, Lions Gate (LGF) Rode TV To A Surprising Profit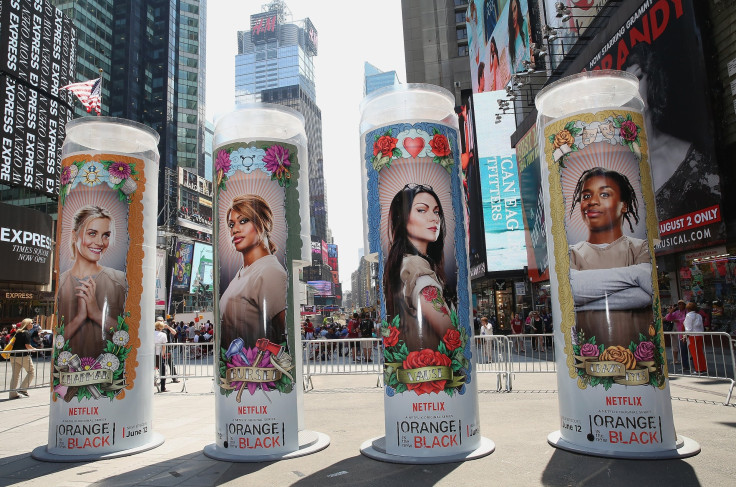 LOS ANGELES — With the domestic and worldwide box office enjoying a record year so far, it wasn't entirely unexpected that mini-major studio Lions Gate Entertainment would report strong earnings in the first quarter. But, at Lions Gate, it was actually the small screen that carried the weight.
After the market closed Wednesday, Lions Gate reported revenue of $791 million and earnings per share of 27 cents for the three months ended March 31. Analysts surveyed by Thomson Reuters had on average projected revenue of $739 million and a loss per share of 2 cents.
Lions Gate attributed much of that beat to an international deal for its Netflix show "Orange Is the New Black" and its November investment in Pilgrim Studios, which produces reality-TV fare such as "Dirty Jobs" and "The Ultimate Fighter." But, after a string of hits by its film studio, notably the "Hunger Games" franchise, it hasn't delivered a major movie in a while, and February's "Gods of Egypt" was a box-office flop.
"Our television business had a record year with all categories contributing great results, and we expect its strong growth to continue this year," Lions Gate CEO Jon Feltheimer said in a statement accompanying the company's financial report. "Although last year's film slate didn't match the performance of previous years, this year's slate is bigger, more balanced and is expected to generate greater profitability."
Even though 2016 is tracking toward an all-time high at the domestic and worldwide box office, a lot of the biggest studios aren't seeing that show up in their corporate parents' earnings. Walt Disney might be the best example: Its film studio just had its best quarter ever, but ongoing concerns about its cable networks — particularly ESPN — in the age of cord cutting continues to put pressure on its share price, as those nets account for the biggest piece of its revenue.
But Lions Gate, Hollywood's seventh-biggest studio by market share through May 22, is as close to a pure-play movie and TV studio as exists in the publicly traded market. That alone makes it one of the more intriguing major producers of video content, Pacific Crest Securities senior research analyst Andy Hargreaves wrote in a research note March 28.
"Unlike media conglomerate peers, Lions Gate does not have any linear channels to feed," Hargreaves wrote. "This allows it to sell content to all platforms without forcing it to consider strategic trade-offs of selling a show to an emerging platform like Netflix versus monetizing it on its own network. We favor this dynamic, particularly given the secular pressure that the traditional pay-TV bundle is currently experiencing."
Wunderlich Securities senior analyst Matthew Harrigan wrote in a note Wednesday that Lions Gate is a "free play on new film production."
Lions Gate Entertainment Inc. (LGF) | FindTheCompany
Lions Gate was also one of the first U.S. studios to sign a co-production agreement with a Chinese partner, Hunan TV, deals that have since become de rigueur in Hollywood. China is projected to become the world's largest film market as soon as next year, and it only allows 34 foreign movies per year to screen there, which makes having a local partner a significant advantage.
And, as consolidation continues to spread throughout the industry, with Comcast's NBCUniversal buying "Shrek" and "Kung Fu Panda" studio DreamWorks Animation and China's Dalian Wanda Group scooping up Legendary Entertainment this year alone, Lions Gate increasingly looks like an appetizing acquisition target. Meanwhile, it has had ongoing merger discussions with cable network Starz.
Lions Gate's tax-advantageous Canadian corporate domicile — it was founded in Vancouver, British Columbia, but is headquartered in Santa Monica, California — has long been viewed as a healthy carrot for any potential acquirer. But recent rules cracking down on corporate tax inversions, such as the Burger King-Tim Hortons deal last year, could make that address much less lucrative.
After Lions Gate's earnings release, the company's shares surged 14 percent in postmarket trading to $22.50, still well off their 52-week high of $41.41.
© Copyright IBTimes 2023. All rights reserved.